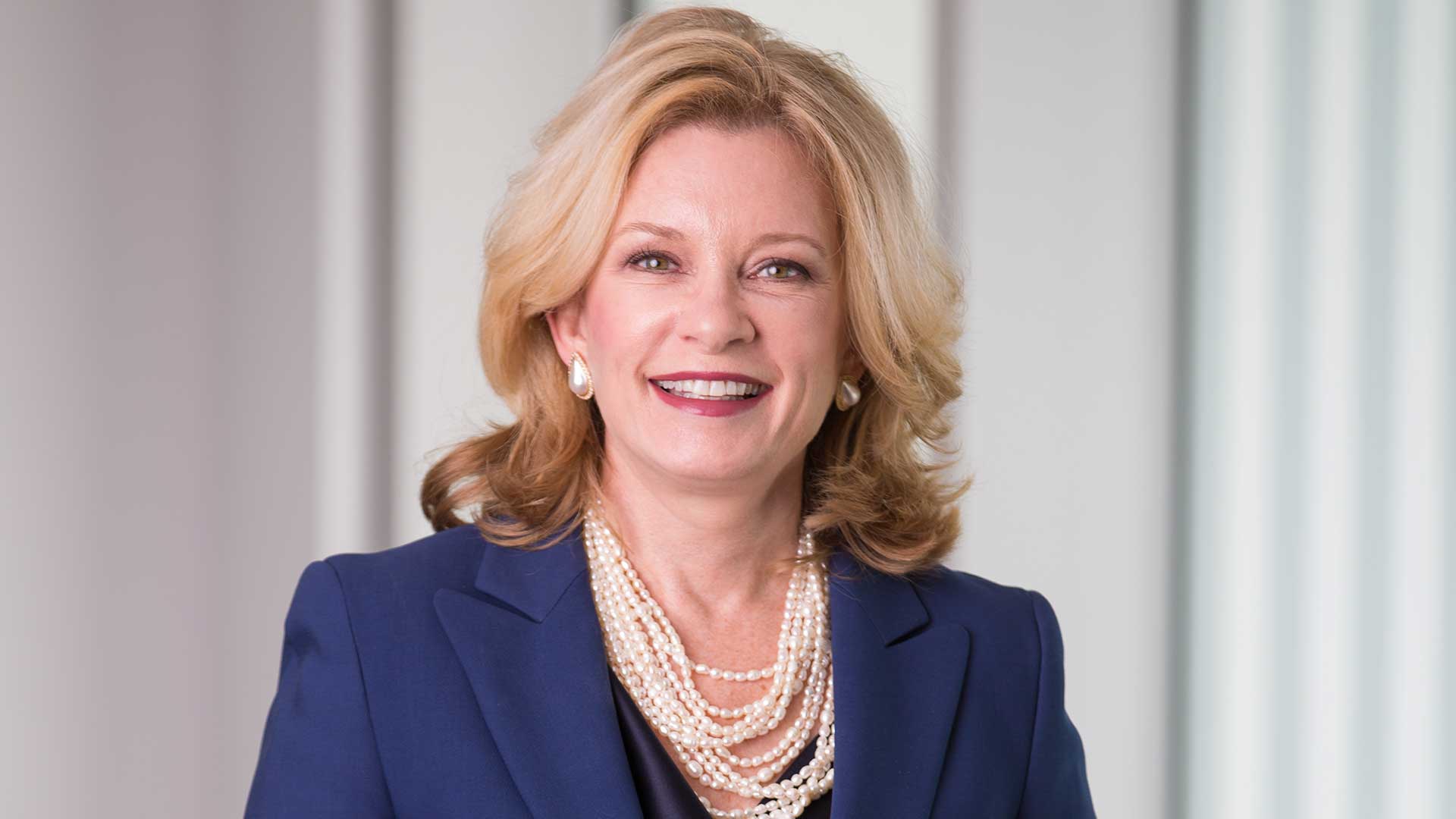 An Investiture Ceremony for Johnson & Wales University Chancellor Mim L. Runey, LP.D., will take place at 2pm on Tuesday, March 12, 2019, at the Providence Performing Arts Center (PPAC) in Downcity Providence.
Dr. Runey assumed the role of Chancellor on October 1, 2018 after serving as Providence Campus President and Chief Operating Officer for the university system since 2011. She is the university's third chancellor in its 104-year history.
An Investiture Ceremony is a formal academic event symbolizing the pursuit of knowledge that dates back to the Middle Ages. The JWU community is invited to attend to celebrate the university's past, present and future. North Miami Campus President Larry Rice, Ed.D. will serve as master of ceremonies and speakers include Charlotte Campus President Tarun Malik, Ed.D., Denver Campus President Richard Wiscott, Ph.D., and Chairman of the JWU Board of Trustees James Hance. Also expected to be in attendance are members of the JWU Board of Trustees and dignitaries from other colleges and universities and the State of Rhode Island.
A reception will take place immediately following the ceremony in PPAC. For those at JWU's branch campuses and those unable to attend from the Providence Campus but would like to view the ceremony, it will be livestreamed. Please see instructions and the livestream link elsewhere on this page.
~FOREVER JWU
To RSVP, please email Events@jwu.edu by March 8, 2019.