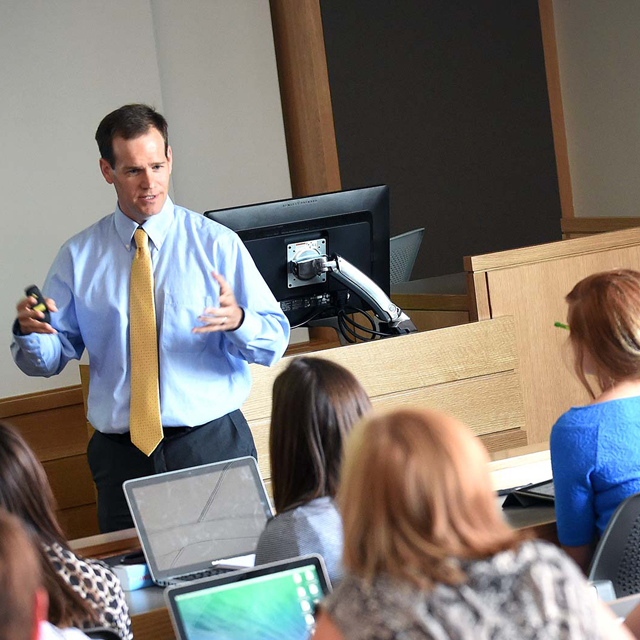 LEVEL UP YOUR SKILLS
---
A BRIDGE TO GRADUATE SCHOOL
Many professions — typically higher-paying ones — require advanced study beyond a bachelor's degree. Becoming a doctor, dentist or veterinarian will require an additional 4 years of schooling; the time commitment is similar for law or pharmacy school. That may seem like a long time; fortunately, JWU offers pathway programs to select graduate programs.
Some graduate programs require specific undergraduate majors prior to entry. For some careers, your bachelor's degree will be in a related major. If you're interested in becoming a mental health counselor, you would probably major in psychology. Other graduate programs simply require a list of prerequisite courses and are open to any major.
JWU helps students fulfill prerequisites for specific grad programs by having "tracks" within majors to ensure students take the correct courses as they complete their undergraduate degrees. For example, if you're planning to be a lawyer, you could choose to major in criminal justice, psychology, political science, or even liberal studies.
Pre-Professional Advising
Applying to graduate school can quickly become complicated by the demands of tracking the prerequisite courses, entrance exams, reference letters, interviews, shadowing and sometimes even work experiences required. Having a savvy academic advisor who understands the requirements of getting into grad school — and can guide you through the process — is crucial.
For that reason, we have pre-professional advisors whose own academic and professional backgrounds ensure they know which elective courses will best prepare you and what entrance exams you'll need to take. They also provide coaching to help you stand out in a field of applicants.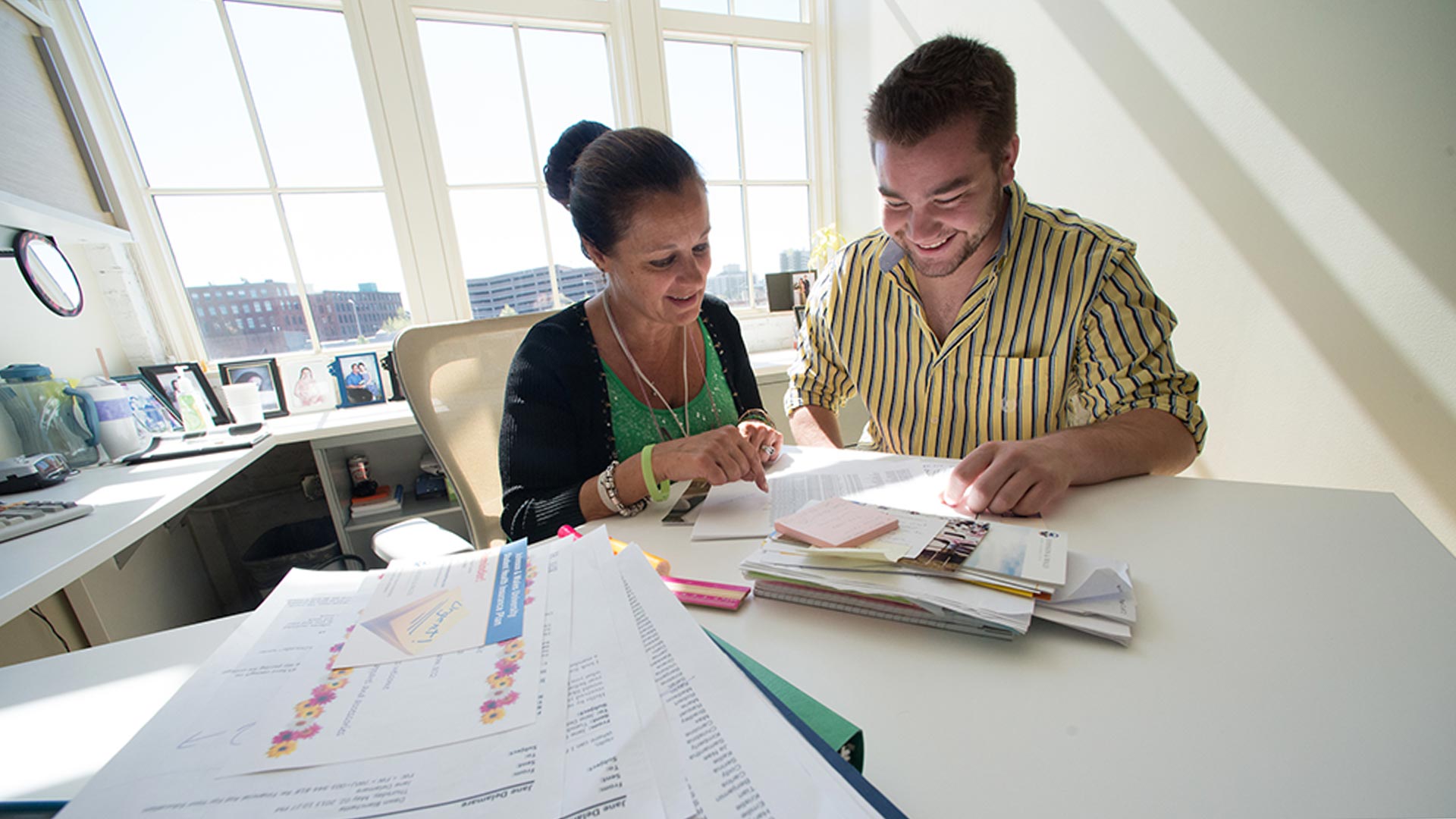 Explore Graduate Pathways
If graduate study is on your pathway to professional success, Johnson & Wales University can provide you with a competitive edge to get there.
COMPETITIVE PATHWAYS FOR PA AND OTD
JWU offers competitive pathways for our Physician Assistant and Occupational Therapy Doctorate programs that provide students with access to pre-health advisors and a customized approach to determining their future career path. JWU students who meet the requirements for admission will receive automatic interviews for programs that typically receive hundreds (and sometimes thousands) of applicants.
FAST-TRACK PROGRAMS IN LAW, PHARMACY AND COUNSELING
Or you can shorten your path in a fast-track JWU program from psychology to either Clinical Mental Health Counseling or Addiction Counseling, the 3+3 law partnerships with the Roger Williams and UMass Law Schools or our biology to pharmacy pathway with the University of Saint Joseph. These accelerated pathways save you time and money. If you already have a bachelor's degree and need to fulfill prerequisites for Pre-Health or Pre-Med, investigate our Postbaccalaureate Pre-Medical & Pre-Health Professions program.
---
A Wildcat's Journey from Biology to PA
Pathway to Healing
Destini Quinones '19, '22 M.S.P.A.S. credits her biology professors for being supportive during her undergraduate years at JWU. "They were always encouraging us to follow our dreams," she says. "I told all of my professors about my interest in becoming a physician assistant (PA), and they always supported me."
Associate Professor Kristin Rosler, Ph.D., was one of Quinones' biggest mentors. "She continuously helped me throughout my journey," Quinones says. "She would instruct me on the best classes to take to get into the program, let me know when it was best to apply, helped me with my personal statement and practiced interviewing with me when the time came. I could never thank her and all of my JWU professors enough for what they all did for me."
Now, thanks to a competitive pathway, she can call JWU her alma mater for two degrees. When asked what advice she would give anyone looking to follow this career path: "Always remember why you started in the first place."