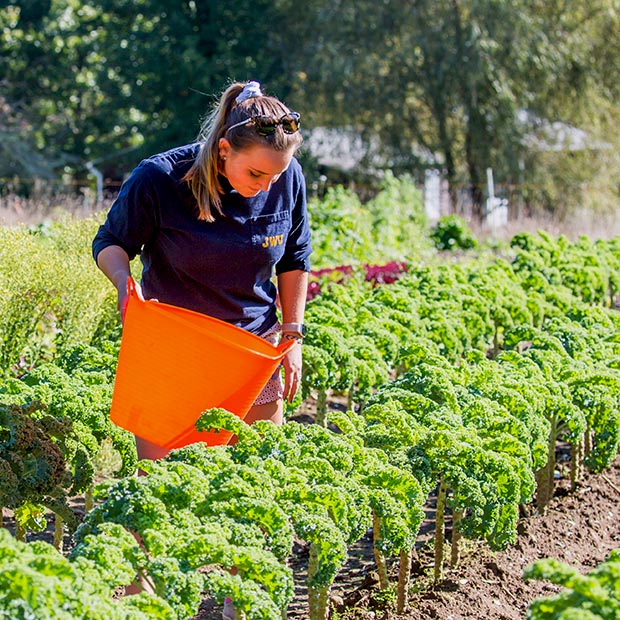 Start Your Sustainable Journey
---
Make a Lasting Impact
At JWU, we believe sustainability touches every aspect of life. Its influence shapes how we live on our campuses, how we manage our facilities and — perhaps most importantly — how we teach in our classrooms. We have woven sustainability into the fabric of the JWU experience, from the programs our students study to the lightbulbs that illuminate the spaces where they learn — and everything in between. (Learn more about our sustainable campus and initiatives.)
Whether you study Business, Food Innovation, Health & Wellness, Design, Biology or any JWU program, you'll find themes of sustainability and sustainable practices in your studies. You'll learn how it impacts every topic, industry and career in today's world. You'll begin to understand why we're so passionate about it. Then, hopefully, you'll become passionate about it, too.
"Education is our best tool to achieve social justice in a sustainable world."
A Professor with Passion
Born and raised in Iceland, a country almost completely powered by renewable energy, Magnus Thorsson, Ph.D., '94 developed an interest in energy efficiency and sustainability at a very young age. He came to the U.S. specifically to attend JWU's Hotel Management program, and went on to marry his love for hospitality with his passion for sustainability as an owner and operator of a ski lodge in Southern Vermont.