Our State-of-the-Art Health Sciences Facility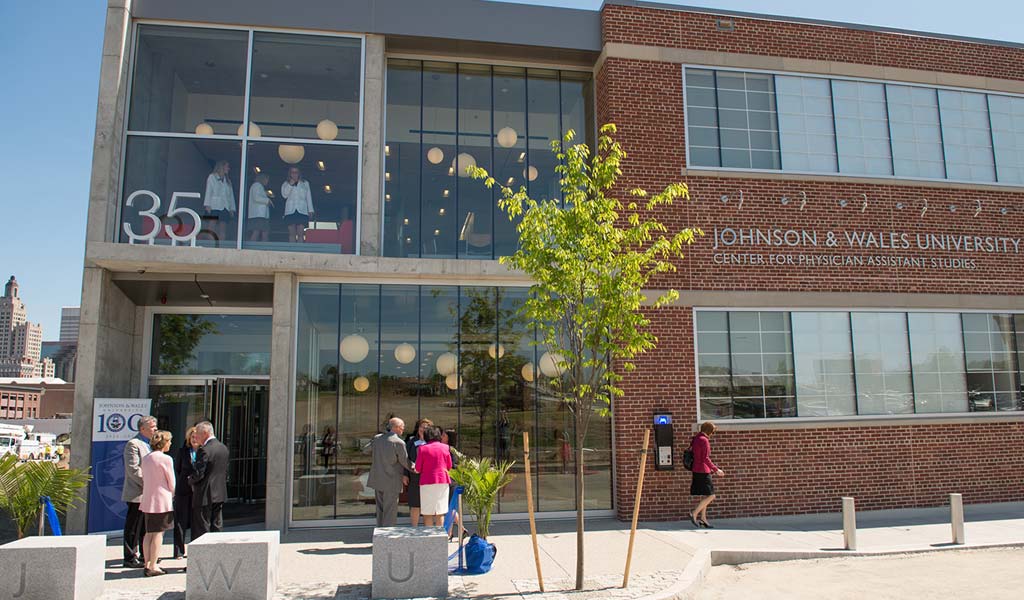 Developing the skills to become a physician assistant (PA) takes hard work, dedication — and an educational facility that meets the complex needs of this increasingly sophisticated field.
Innovative Facility in Rhode Island's Medical Corridor
The PA program is part of JWU's Center for Physician Assistant Studies, housed in an 18,000-sq. foot facility dedicated to the health sciences and located in Providence's Knowledge District.
Learning Space Tailored to the Health Sciences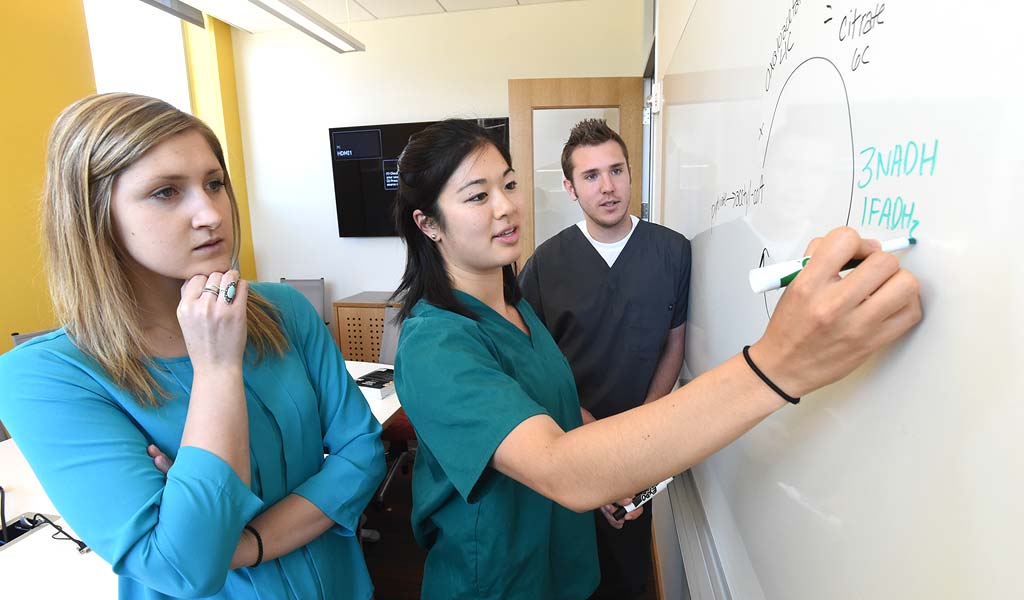 Our facility is set up to maximize information sharing, teamwork and collaboration between students, faculty and community colleagues, with:
Lecture halls with global teleconferencing capabilities and lecture capture
"Active learning" classrooms that can be easily reconfigured for group work or lectures, depending on the need
Cadaver-based anatomy lab with access to e-study guides at each dissection station
Conference rooms for small group meetings
Student lounges and study areas
Clinical practice center similar to a hospital emergency room
Building Designed for Convenience and Collaboration
The Center is designed to transition you seamlessly from morning to night — from the locker room where you can safely stash your valuables to the spacious learning commons where you can study with fellow students after hours. You won't have to leave the building unless you choose to.
Why is this important? Those first 12 months of preclinical instruction are especially rigorous, and the building will enable you and your peers to learn without interruption — whether you're studying cardiovascular systems in the anatomy lab, documenting cases in the clinical practice center or attending virtual grand rounds in our lecture hall.
Sharing classrooms and common spaces also enhances the sense of community, enabling you and your fellow students to progress through the first year as a supportive cohort.