PROGRAM START: FALL 2020*
Program Overview
If you're analytical and a creative problem-solver, a math whiz who craves a meaningful career or a politics junkie seeking grassroots change, an Economics bachelor's degree from JWU is the right fit for you.
Economics is a versatile, living and breathing course of study. Every global challenge requires a sound understanding of the economic factors in play. Economics also opens up the worlds of industry, finance, financial markets, business and labor practices, as well as economics at the intersections of law, media and technology.
When you're at JWU, you'll be in an interdisciplinary setting, side by side with a diverse set of opinions. You'll debate crucial questions: What is the economic effect of buying American versus foreign-made products? Why do American companies move production overseas? What are the effects of government policies such as tax reform on the average American?
More importantly, you'll be set up with the knowledge to affect change in a 21st century world. JWU's emphasis on practical knowledge coupled with economic theory ensures that you'll hit the ground running from day one.
Interested in pursuing a graduate business degree? JWU offers an Accelerated MBA program, allowing eligible students to take graduate-level courses during their senior year at no additional cost.
*Note: North Carolina state licensure is pending for this program.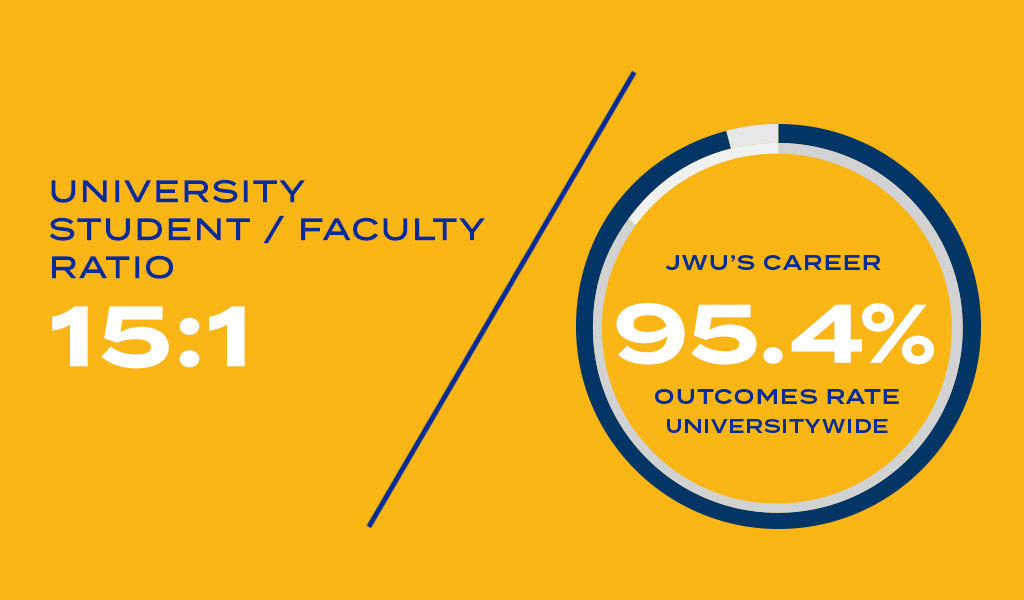 This program is available in Providence, Charlotte and online. The Charlotte Catalog link will be added when it becomes available. Contact Admissions for more info.
---
Sample Courses
Contemporary Economic Issues
The Global Economy in the 21st Century
Econometrics
Change and Innovation
Management Quantitative Analysis I and II
Statistics I and II
---
Career Possibilities
Some professions may require additional study, background checks, certifications, licenses, exams and/or experience as required qualifications for employment. Students are responsible for verifying that they can meet the employment requirements of potential employers.
Business Analyst

Government + Nonprofit Fiscal Analyst
Business Consultant

Policy Analyst
Financial Analyst

Research Specialist