Located in the historic Park Hill neighborhood of Denver, the Denver Campus combines old-world charm with the latest technological resources, including stately turn-of-the-century buildings and newer academic buildings in a quiet, park-like landscape. Students enjoy access to a variety of academic and laboratory classrooms, residence halls with private and semi-private bathrooms, and a recreation center featuring a dining center, gymnasium and fitness center.
Academic Facilities and Administrative Offices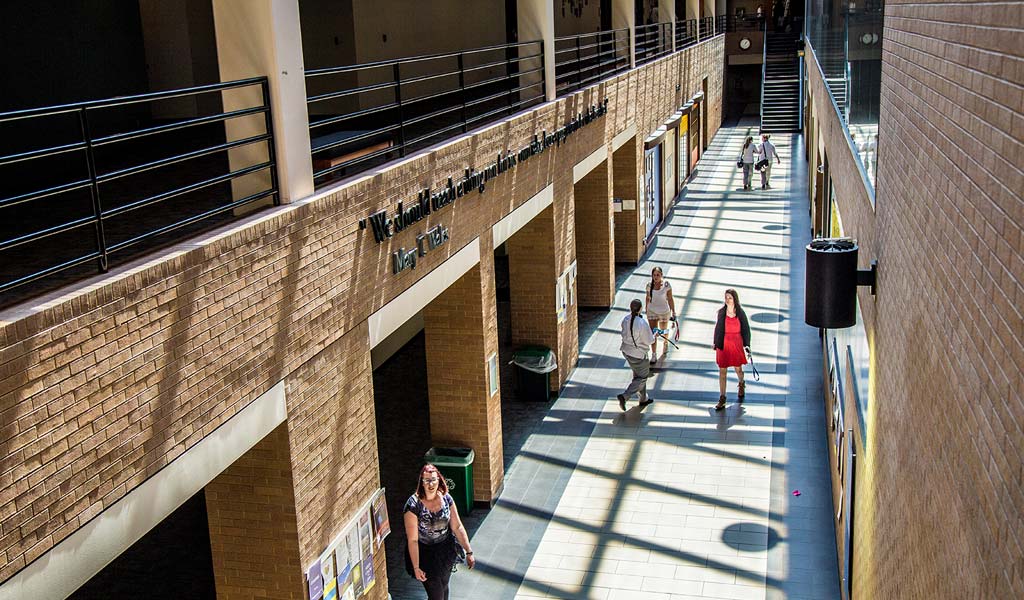 The Academic Center, located at 1900 Olive St., houses academic classrooms, Alumni Hall, Athletics offices, the atrium, an auditorium, Campus Safety & Security, the Center for Academic Support, the College of Business and College of Hospitality Management, Experiential Education & Career Services, Information Technology, Instructional Technology, Legacy Hall, Library, Student Media Studio and eSports Center, Outtakes, Ricoh Printing & Mailing Services, Student Academic & Financial Services, and the Wildcat Lounge.
---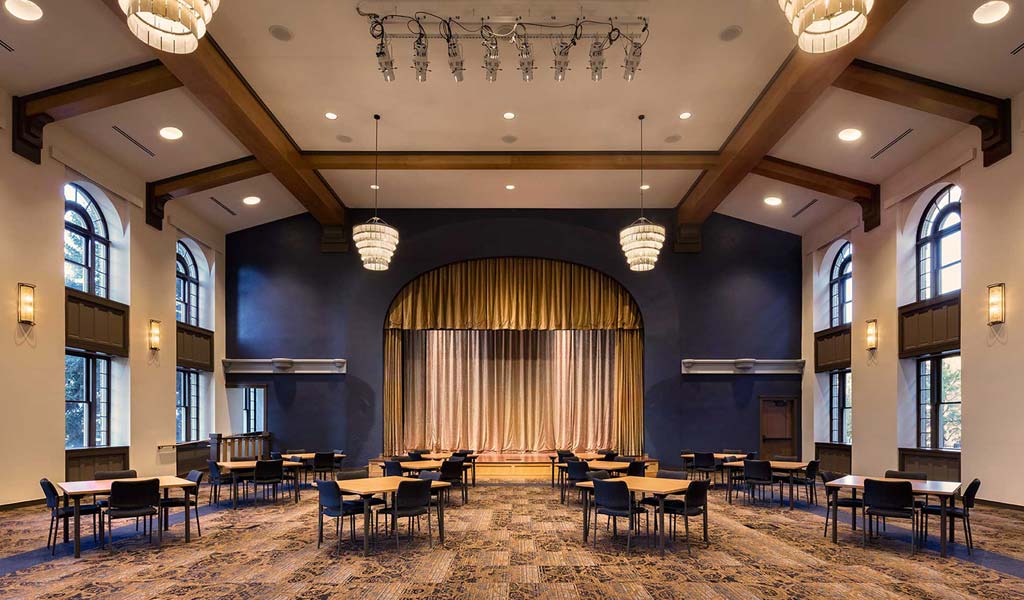 Centennial Hall, located at 1800 Pontiac St., houses academic classrooms, Alumni Relations, Café 1914, College of Arts & Sciences faculty, College of Culinary Arts faculty, Communications & Media Relations, Dean of Academics, Dean of Culinary Arts, Dean of Students, Development, executive offices, Great Hall, Health & Counseling Services, New Student Orientation & First-Year Initiatives, Residential Life, Student Conduct, and Student Involvement & Leadership.
---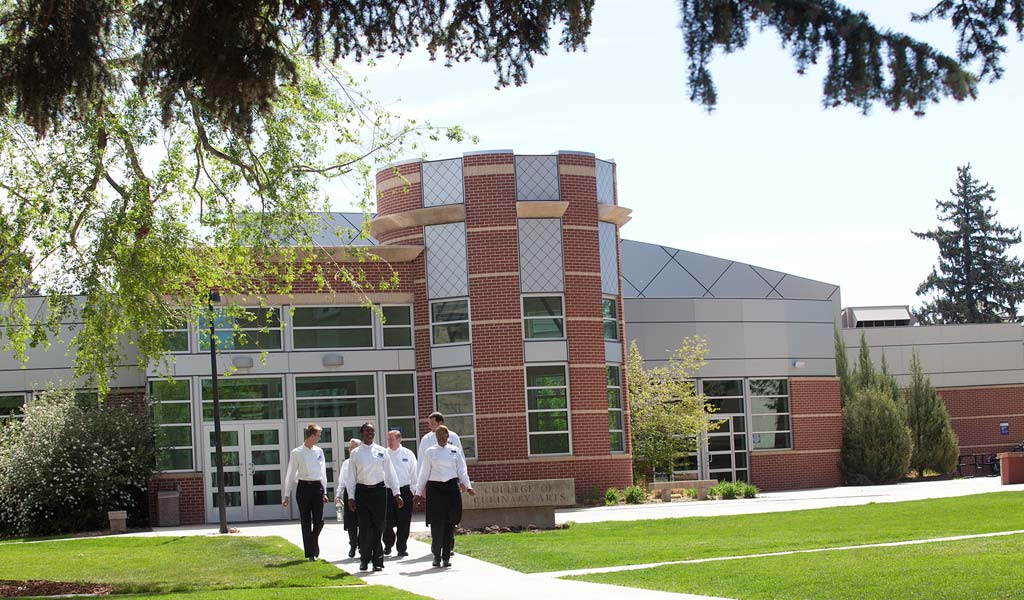 The College of Culinary Arts houses academic classrooms, Colorado Dining Room, Coors Beverage Laboratory, Dick Saunders Dining Room and laboratories.
---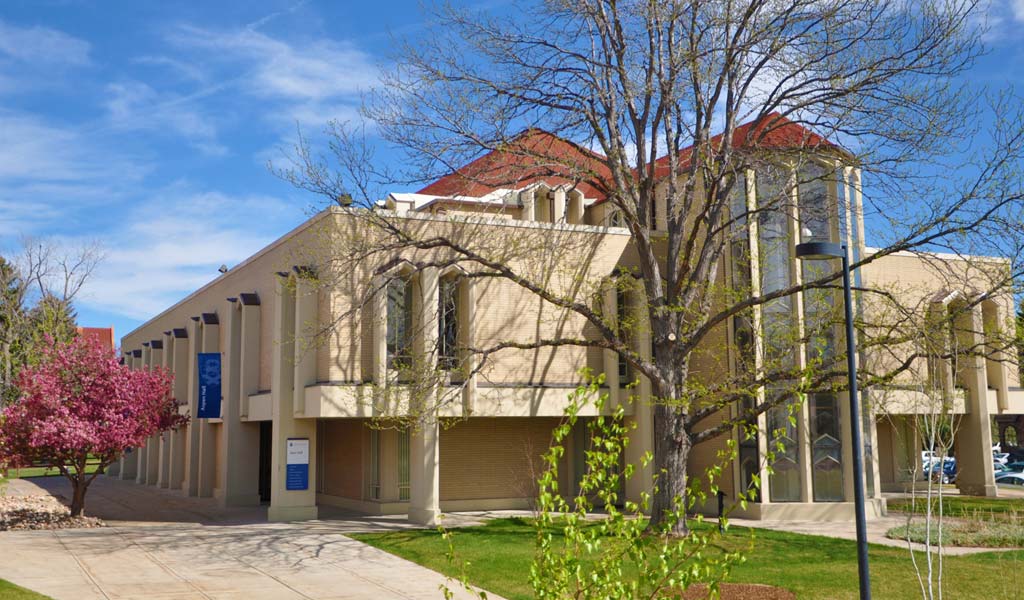 Aspen Hall, located at 7039 East 18th St., is closed for renovations as we prepare to launch new academic programs beginning Fall 2020.
---
Vail Hall, located at 1785 Quebec St., houses the Center for Culinary Nutrition, including a culinary lab, dining room, assessment lab and computer lab.
---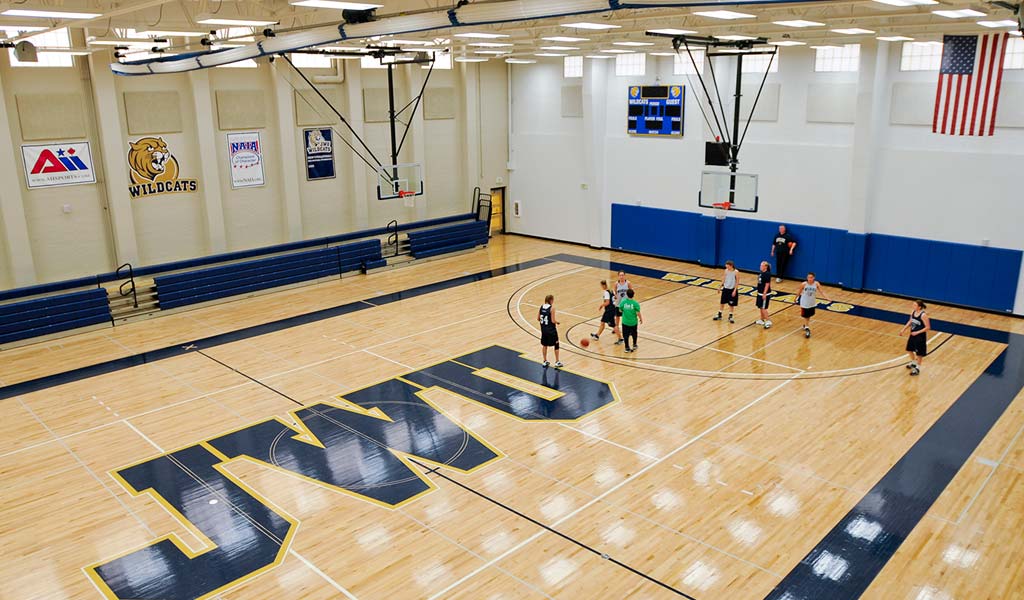 The Wildcat Center, located at 7050 Montview Blvd., houses Athletics, Campus Dining, Facilities Management, a fitness center and a gymnasium.
---