Forbes calls Denver "the top city in America to live and work." The magazine also included the Mile High City in its 2014 Top 10 list of "America's Coolest Cities" — as well as ranking it among the best cities for millennials and for business/careers.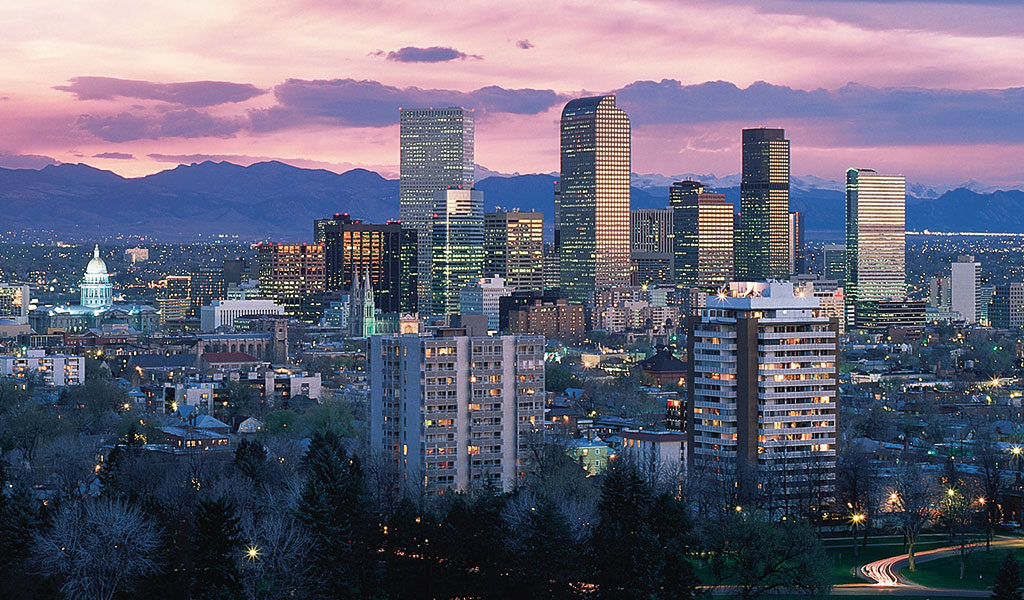 Civic Stats: Denver and Colorado
Travel + Leisure, Forbes and Vocativ.com have all named Denver one of their Top 10 Most Livable US Cities. In 2014, Yahoo Finance listed Denver as the US' #2 "Opportunity City" that draws workers looking for better jobs and a higher standard of living.
Some ways that Denver and Colorado are ahead of the curve in urban planning and livability:
Sixteenth most walkable of 50 largest US cities [WalkScore.com, 2011]
Third most bicycle-friendly large city in the US, with 850+ miles of off-road bike paths in parks
17th best park system among the 50 most populous US cities [The Trust for Public Land, 2013]
Denver has developed a strategic, long-term transit plan to more closely connect the city's suburban and urban neighborhoods to urban centers and downtown
Financial & Tourism Center
The Toronto Globe & Mail hails Denver as "the #1 convention city in the world" — which translates into career opportunities for JWU grads.
Denver's central location makes it a natural financial, manufacturing and tourism hub — and home to blue-chip companies like MillerCoors, Nestlé, Chipotle and United Airlines.
The Mile High City's food scene is nationally recognized — and many restaurants are run or staffed by JWU alums.
In addition, the state's 230 craft breweries, 100 wineries and 40+ distilleries are a huge contributor to the Colorado economy. (Interested in the beverage industry? Explore our new Beverage Industry Operations and Retail Management degree.)