Participation in student organizations helps to round out your college experiences by sharpening your organizational, leadership and communication skills.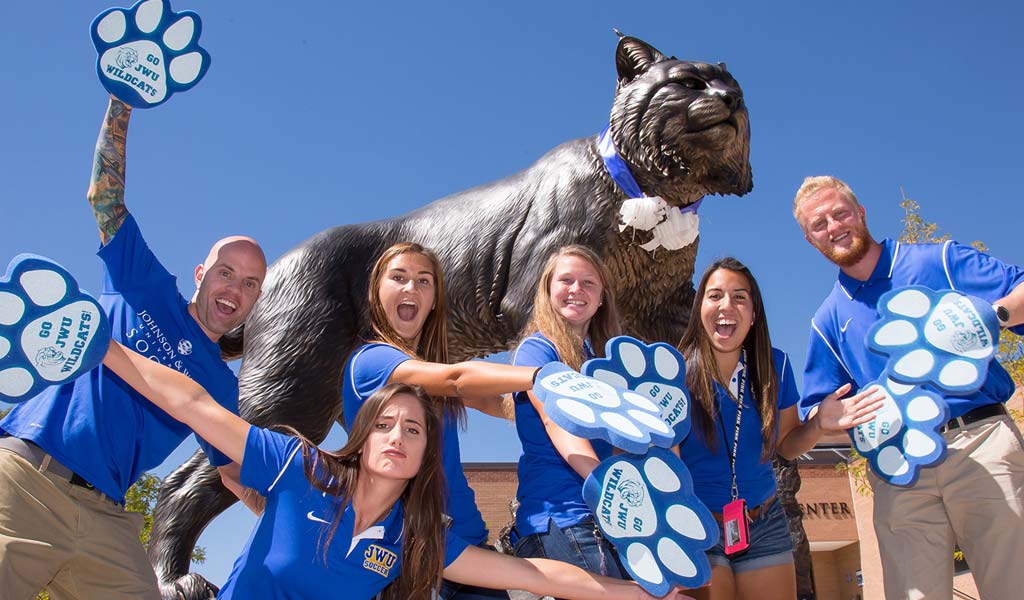 With 25+ student clubs to choose from, it's easy to find activities, programs and events that match your interests.
Student Involvement & Leadership serves as a resource to all student organizations and to students interested in becoming involved on campus.
Interested in starting a new club? Stop by Student Involvement & Leadership on the first floor of Centennial Hall or contact us at 303-256-9561.
Get In on the Involvement Network!
The Involvement Network is the new link between students and JWU Clubs & Organizations on campus. From there you can view all active clubs and organizations, their mission statements and activities. Each club has its own profile page where you can post as well as see who else is a member. Join the group to get regular updates about club activities.
To get started, go to jwuLink and select the Involvement Network icon in the menu located on the left hand side of the page.
Policies & Procedures
The Denver Student Organization Handbook (855K PDF) covers the policies and procedures related to running a club, including how to get started, club responsibilities and event policies. The manual is also available on the Student Involvement & Leadership page on the Involvement Network.
Questions? Contact Student Involvement & Leadership at 303-256-9521.