Want to get more involved on campus, make an impact in your JWU Denver community, or develop your leadership skills? Getting involved with the Student Government Association (SGA) is one of the most important ways you can facilitate positive change on campus while also growing as an individual and becoming an advocate for your fellow Wildcats.
Get Involved in SGA Elections
Are you interested in making an impact in your campus community? Run for an SGA position in our spring elections. For more information about running for an open position, or to review meeting minutes and the SGA constitution, visit the Involvement Network, located on the left hand side of the JWU Link homepage.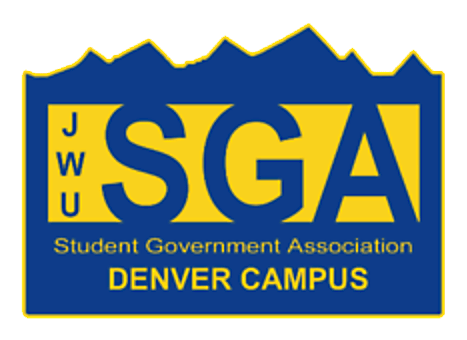 Executive Board Positions
Student Body President
Executive Vice President
Administrative Vice President
Financial Vice President
Public Relations Vice President
Speaker of the Senate
Student Senate
College of Arts & Sciences Senator
College of Arts & Sciences Senator
College of Culinary Arts Senator
College of Culinary Arts Senator
Athletic Senator
Residential Hall Assembly Senator
Commuter Senator
Mission
To serve, guide, and advocate by bridging the gap for students to make a positive change.
Contact
Student Government Association
Johnson & Wales University
7150 Montview Blvd.
Denver, CO 80220
Phone: 303-256-9561
Email