---
Eddie Batten
Associate Instructor
JWU Faculty Since 1995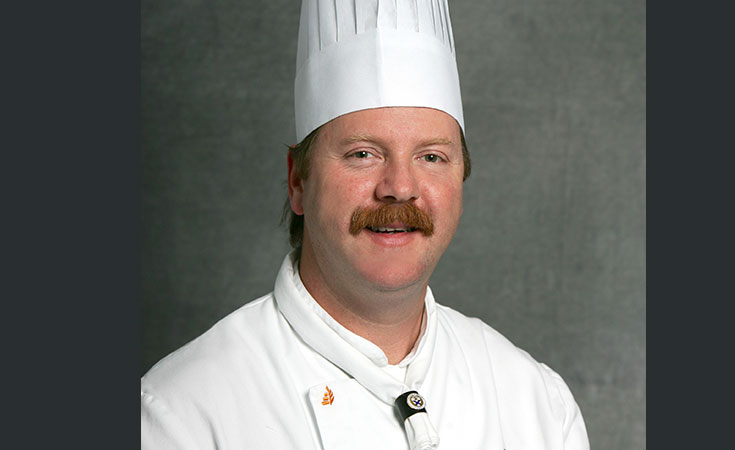 Before coming to Johnson & Wales University, Chef Edward Batten '04 served as sous chef at Coastal Grill and the Dumbwaiter, as well as a number of resort hotels in Virginia. He has served as chapter president of the Tidewater, Va., Chefs Association and was voted Chef of the Year in 1999.

Batten, a native of Virginia Beach, Va., earned both his associate degree in Culinary Arts and bachelor's degree in Food Service Management at JWU's Norfolk Campus.

Certified as a Chef de Cuisine and Culinary Educator by the American Culinary Federation (ACF), Batten also holds certifications as Food Service Management Professional from the National Restaurant Association and Culinary Instructor from the Foodservice Educators Network International.
Education
A.A.S., Culinary Arts, Johnson & Wales University
B.S., Food Service Management, Johnson & Wales University
"I am certified as a Chef de Cuisine and Culinary Educator by the American Culinary Federation (ACF)"
Courses
BPA1701 Foundations of Baking & Pastry
BPA1730 Artisan Bread & Viennoiserie I