---
Lisa Brunetti
Professor
JWU Faculty Since 2001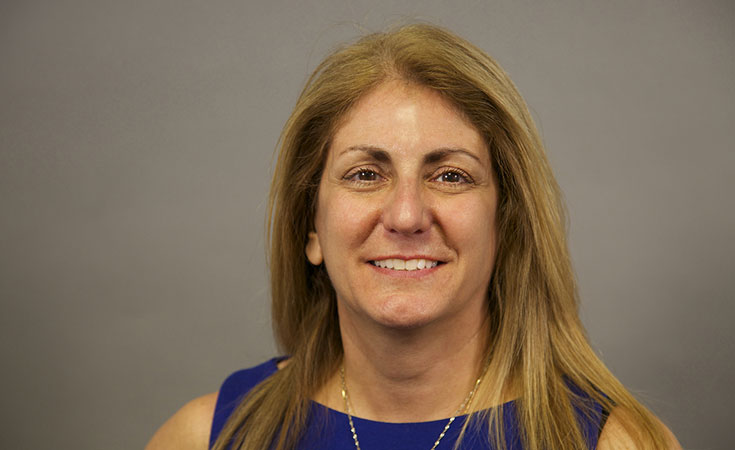 About Lisa
Lisa M. Brunetti is Department Chair and Associate Professor for the department of Information Management & Technology at Johnson & Wales Universities' College of Engineering & Design. Prior to joining Johnson & Wales in 2001, Lisa's 16 years of industry experience was focused in the areas of sales and marketing.

In her capacity as Department Chair since 2004, Lisa developed curriculum which emphasizes real-world learning experiences to demonstrate industry relevancy, championed for consistency in curriculum delivery, and collaborated to develop interdisciplinary programs focused on today's ever-changing digital world. Program development includes a master's degree in Data Analytics as well as a bachelor's degree in Digital Marketing & Social Media jointly offered by the College of Engineering & Design and the College of Business. Lisa is currently involved in the development of new undergraduate and certificate programs for the College of Engineering & Design.

As an administrator, Lisa focuses on shared leadership in order to develop a strong team and an inclusive and positive environment. She prides herself in providing her staff with opportunities to expand and showcase their strengths and talents. She encourages her faculty to pursue areas of interest which will further their personal and professional growth.

Education
Lisa holds the degree of Doctor of Educational Leadership from Johnson & Wales University with research focused on The Rapid Transition to Remote Learning During a Pandemic: Stakeholder Perspectives of the Student Learning Experience. She also holds a Master of Business Administration degree from Providence College and a Bachelor of Science degree in Administrative Management from Johnson & Wales University.
Toggle
Honors And Awards
Lisa has been recognized by the College of Engineering & Design with awards in Academic Leadership, Service, and Solutions Development.