---
Dan Driscoll
Associate Professor
JWU Faculty Since 1991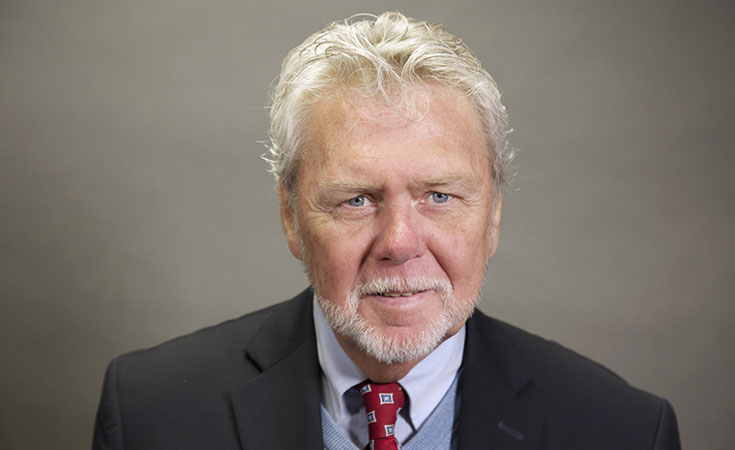 About Dan
After returning from the military in September 1968, Dan Driscoll embarked on 20 years as a police officer in Providence, Rhode Island. He specialized in violent crimes, investigating homicides and robberies.

During this time, Driscoll began college, earning a B.S. in Criminal Justice, then transferring to obtain a B.A. in Psychology before moving on to an M.S. in Criminal Justice and working on a doctorate in Sociology. During this time, the opportunity arose to obtain a full-time position in JWU's College of Arts & Sciences.

During his 26 years at the university, Driscoll has been able to utilize his investigative skills and academic background to help develop and nurture JWU's successful Criminal Justice program. This is evidenced by the program's growth, crime lab and crime scene room — but, most importantly, by the graduates, who have found careers in criminal justice throughout the United States and abroad.
Education
M.S., Criminal Justice, Salve Regina University
B.A., Psychology, Roger Williams University
B.S., Criminal Justice, Bryant University
"During my 26 years at JWU, I have been able to utilize my investigative skills and academic background to help develop and nurture our successful Criminal Justice program."
Courses
CJS 2150: Criminal Justice Ethics
CJS 2050: Criminology
CJS 3820: Cyber Crimes
CJS 3850: Homeland Security
CJS 1090: Law Enforcement
CJS 3033: Community Policing
Toggle
Professional Affiliations
American Criminal Justice Sciences (ACJS), 2010-present
New England Association of Criminal Justice Sciences (NEACJS), 2010-present