---
Brenda Eckler
Associate Professor
JWU Faculty Since 2013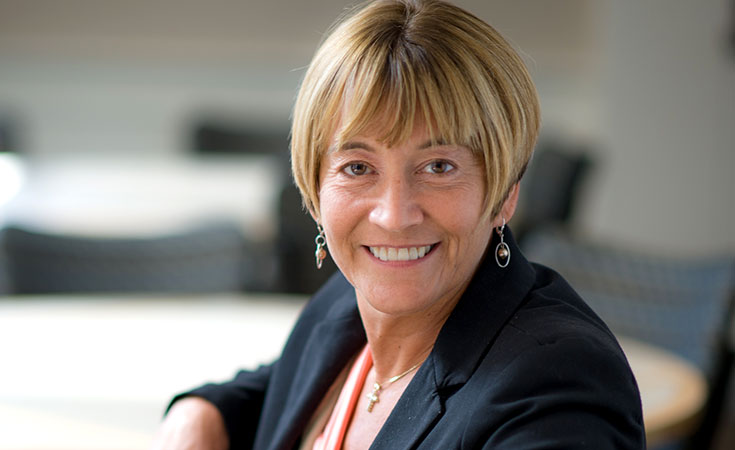 About Brenda
Associate Professor Brenda Eckler has been teaching in the Sports, Entertainment and Event-Management Department at JWU since 2013 specializing the event industry. Prior to that time she taught in the College of Hospitality and College of Business for the State University of New York.
Brenda owned and operated a photography and event planning business for over 25 years in the Capital Region of NYS, prior to event planning becoming a recognized profession. She assisted in planning and executing numerous non for profit association events for March of Dimes and the AIDS Council where tens of thousands of dollars were earned for their causes throughout her entrepreneurial career. During her full-time employment at the State University of New York, serving as the club advisor for the Rotaract Club, she mentored students in a plan, in collaboration with Rotaract Brazil, to fundraise, purchase, decorate and equip a children's learning bus that would travel to remote parts of Brazil to assist in the literacy in that country. While teaching at JWU, Brenda worked within the industry in the summer months at various events throughout Rhode Island to ensure her knowledge was current within the event industry. Her knowledge and experiences in the industry allow her to bring current real-life experiences into the classroom.
In addition to her work in the event industry, she has a diverse academic and past career experiences to share with students within the classroom. She possesses degrees in Accounting, Hospitality Management-Travel & Tourism and an MBA in Management with a minor in Entrepreneurship. Prior to owning and operating her business she held a position as Corporate Accountant for seven years before recognizing her heart belonged in the hospitality Industry. Her knowledge in these areas allow her to enhance the academic experience for undergraduate and graduate students. Her entrepreneurial spirit and venturous nature has allowed her to travel throughout the world, sky dive and drive a NASCAR, a passion she inherited from her parents. She adores her 4 pets, 1 pure breed English Black Labrador Retriever and her 3 cats!
Her research interests include 21st century learning and teaching and she is able to bring years of research and knowledge into the classroom and online to ensure and effective life-long learning experience. Brenda has taught in an online modality for over 10 years and prides herself in perfecting the online teaching modality, writing and re-writing numerous courses for the College of Professional Studies, incorporating her knowledge of 21st century learning and teaching.

Education
DBA Candidate – Grand Canyon University
MBA- Management (New Venture) – University at Albany
BBA – Hospitality Management – Travel & Tourism, State University of New York at Delhi
AAS – Accounting – State University of New York at Cobleskill
"For our success to be real, it must contribute to the success of others. " Eleanor Roosevelt
Teaching Interests
Project Based Learning
Scholarly Interests
21st Century Teaching and Learning
Entrepreneurship

Courses
Special Event Protocol
Weddings & Ceremonies
The Gaming Industry
Business Event Management
Managing Gaming Operations
International Exhibitions & Events