---
Andrew Fraser
Associate Professor
JWU Faculty Since 2011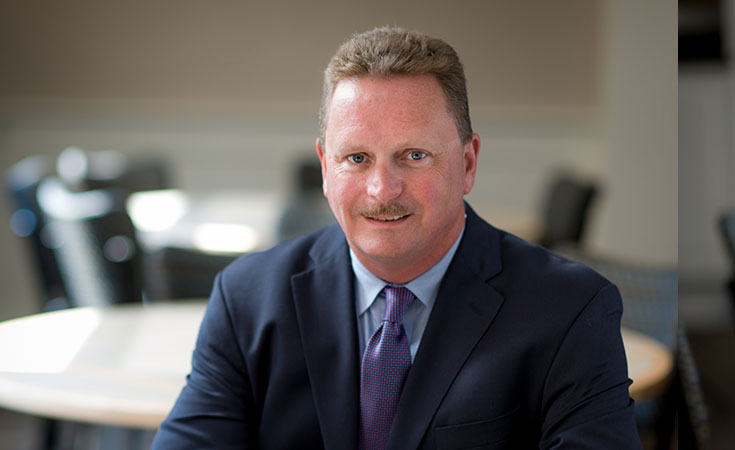 About Andrew
Professor Fraser brings over 30 years of experience in collegiate athletics, event management, professional sports and venue operations to the SEEM classroom. He joined the faculty of Johnson & Wales University in 2011. As an associate professor, Fraser's primary duties include teaching on-ground in Providence and on-line a range of courses including the Business of Sports, Negotiations and Agreements, Ticket Methods and Data Analysis, Sponsorship Sales and Relationship Management, Event Management, Public Assembly Facilities Operations, Marketing, Fundraising and Fitness Center Management. He is also involved in student advising, internships, job placement, curriculum development and outcomes.
Prior to JWU he worked for SMG at the Rhode Island Convention Center and Dunkin' Donuts Center where he directed event and facility operations directing more than 300 events a year. Other industry experience includes Octagon Sports Marketing, Brown University Athletics, Dartmouth College Athletics, ESPN X Games, the 1996 Olympic Games and the Spectrum Arena.
Fraser also has extensive experience coaching soccer on the youth and high school level. He holds a Master of Education degree in Sport Administration and a Bachelor of Arts degree in Journalism and Advertising from Temple University in Philadelphia, Pennsylvania. Fraser is a Certified Hospitality Educator (CHE).
Fraser and his wife, Sarah, have two teenage boys Ryan and Shane and a golden retriever Mac. They are actively involved in high school and youth hockey, lacrosse, track & field and soccer and enjoy hiking, mountain biking and traveling.

Education
M.Ed., Sport Administration, Temple University, Philadelphia, PA
B.A., Journalism and Advertising, Temple University, Philadelphia, PA
Certified Hospitality Educator (CHE)
"You miss 100% of the shots you do not take." Wayne Gretzky
Teaching Interests
Professor Fraser is interesting in teaching all aspects of the sports, entertainment and event industry and the impact that outstanding experiences can have on the patrons.
Scholarly Interests
Professor Fraser is interested in The Impact of Sport on the Development of Children
Courses
Business of Sports
Negotiations and Agreements
Ticket Methods and Data Analysis
Sponsorship Sales and Relationship Management
Event Management
Public Assembly Facilities Operations
Toggle
Extra Curricular Roles
Professor Fraser is actively involved in the International Association of Exhibitions and Events (IAEE) and serves on the New England Chapter Board of Directors and is chair of the Young Professionals committee. He also serves on the IAEE Faculty Advisory Committee that advises the IAEE professional staff on increasing engagement with faculty and students in higher. He previously served for three years as a member of the IAEE Young Professionals committee that is focused on developing mentoring, internship and job placement opportunities for students and professionals early in their careers.
As the founder and faculty advisor to the IAEE Student Chapter at Johnson & Wales, he has frequently brought students to the IAEE conference Expo! Expo! to volunteer, network and be exposed to career opportunities in the industry.

Toggle
Professional Affiliations
International Association of Exhibitions and Events (IAEE)
International Association of Venue Managers (IAVM)
International Ticketing Association (INTIX)
Association of Luxury Suite Directors (ALSD)

Toggle
Honors And Awards
2015 IAEE Educator of the Year Award for efforts to advance education in the exhibitions and events industry
SEEM MVP - Most Valuable Peer - for the 2015-2016 academic year