---
Mark Goudreau
Associate Professor + Department Chair, Management
JWU Faculty Since 2000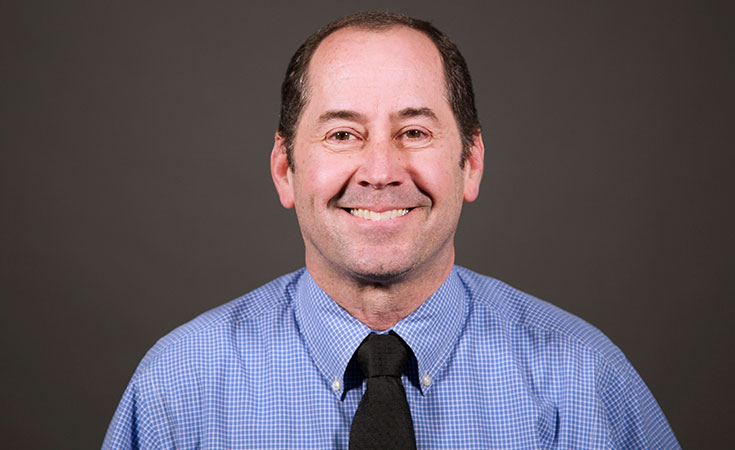 About Mark
Mark Goudreau is an associate professor in Johnson & Wales University's College of Business, specializing in management.

Having started as an adjunct professor in 1999, Goudreau has taught a variety of business and management courses, including Operations, Supply Chain, and Quality Management, as well as courses in human resources, organization behavior, and strategy.

He was the lead advisor on JWU's Summer Work Abroad Program (SWAP), where he annually took a team of students to conduct process and quality improvement initiatives at Hasbro's Waterford, Ireland, manufacturing operation, now hosted by Cartamundi. He also serves as the faculty advisor to the JWU APICS student chapter, which was awarded the first-ever student chapter of the year in 2019.

Goudreau serves on the board of APICS Providence and was their vice president of finance from 2004–13. He also serves on the board of the Trapp Family Lodge Guest Houses. He is an active member of APICS, ISM, ASQ and World at Work.

Prior to starting his academic career, Goudreau spent 11 years working for Fidelity Investments and Textron Inc., managing compensation and benefits programs.

Goudreau received an MBA in Finance from Providence College and a B.S. in Business Management from Rhode Island College. He is a Lean Six Sigma Green Belt, and received a Certified Compensation Professional designation from World at Work (formerly American Compensation Association).

Education
MBA, Providence College
B.S., Rhode Island College
"JWU's College of Business provides students with curricula that incorporate both industry experience and classroom learning."
Courses
MGMT 2030: Operations & Supply Chain Management I
MGMT 3040: Process and Quality Management
MGMT 2001: Human Resource Management
MGMT 3050: Total Rewards
MGMT 2040: Purchasing & Supply Chain Mgmt
MGMT 3035: Operations & SCM II
Toggle
Professional Affiliations
Board of Directors and Student Advisor, APICS/ASCM
Certified Member, World at Work
Member, Institute for Supply Management
Member, American Society for Quality