---
Fred Haddad
Associate Professor
JWU Faculty Since 1984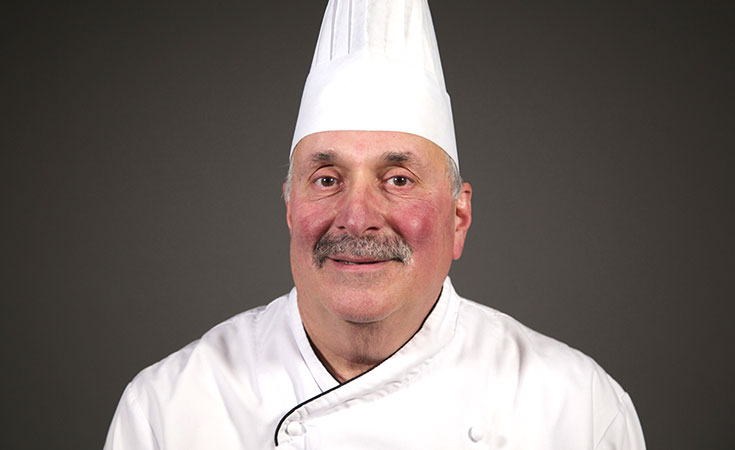 About Fred
My career started as a pot washer, even after graduating culinary school, I started at the bottom of the chain. Always remember where you came from.
I think this is a great industry, our job is to please the guest every day. Food is the common item that brings people together every day.
Education
BA, Culinary Institute of America.
"Think positive and be ready to learn. Continue to work hard, be passionate and enjoy what you do."
Courses
CUL 1410 Contemporary Cooking & Leadership Functions