---
Ashley Hughes
Associate Professor
JWU Faculty Since 2017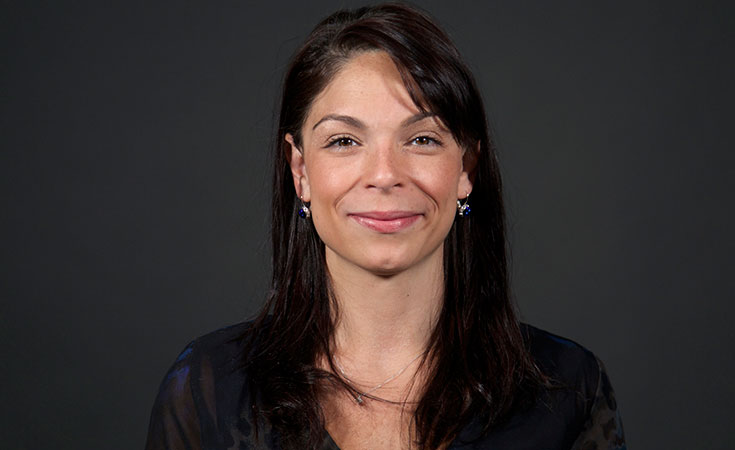 About Ashley
Ashley Hughes, M.S.P.A.S., PA-C, is a native Rhode Islander. She temporarily left the Ocean State to complete her undergraduate degrees at the University of New Haven. She graduated magna cum laude from UNH with a bachelor's degree in Forensic Science, a bachelor's degree in Biology (Pre-Medical) and an associate degree in Chemistry; she also became certified in Law Enforcement Science.

Hughes' first jobs involved working in emergency medicine research and teaching undergraduate chemistry courses. During her time spent in clinical research, she gained thorough knowledge of research design and implementation and, through teamwork, was able to work with several Brown University physicians to publish research articles in peer-reviewed journals.

After several years of clinical research, Hughes continued on to Northeastern University, where she completed her Master of Physician Assistant Studies degree. She began her physician assistant career in emergency medicine in 2010 at Brigham & Women's Hospital in Boston, Massachusetts, and continues to work there and at a local community emergency department.

Throughout her career, Hughes has expressed interest in research, global health, human rights and PA education. Her 2018 research work at Brigham & Women's Hospital investigating the effects of providing healthcare in the hallway and/or in the presence of patient companions was published in Emergency Medicine Journal. She has also contributed to Rhode Island Medical Journal for their special 50th anniversary edition and has served as a contributing author to "Emergency Medicine CAQ Review for Physician Assistants."

Hughes has travelled both within the U.S. and abroad to work in underserved community health clinics. Her most recent global endeavor was to Belize, where she provided clinic-based primary and urgent care to the Punta Gorda, Belize, community at their one and only permanent health clinic. Hughes has acted as a precept for PA students there, in addition to providing medical education to the community. She describes this work as challenging, but fulfilling, satisfying and heartwarming. She intends to continue with her relationship with the residents of Punta Gorda and to dedicate more time to participation in care for the underserved both in the U.S. and abroad.

Hughes joined JWU's PA faculty in 2015 and now serves as the academic coordinator. She finds teaching tremendously rewarding, and often incorporates life experiences and clinical anecdotes into her lectures; she believes that this shared knowledge will enrich PA students' education. Hughes hopes to continue her education during her PA career, in addition to further exploring her interests in international emergency medicine and pursuing her Ph.D. in Global Healthcare.

When not working, Hughes enjoys spending her free time with her two daughters, Sophia and Aria. They enjoy hiking, going to parks, yoga, laying on the beach on summer days and travelling the globe as often as possible.
Education
M.S.P.A.S., Northeastern University
B.S., Forensic Science, University of New Haven
B.S., Biology , University of New Haven
A.S., Chemistry, University of New Haven
"Throughout my career, I have remained interested in research, global health, human rights and PA education."
Courses
PAS5735: Patient Care III
PAS5643: Clinical Medicine III
Toggle
Publications
Hughes, A. "PAs: From Training to Practice." Rhode Island Medical Journal. August 2018.