---
Elizabeth Klingbeil
Assistant Professor
JWU Faculty Since 2020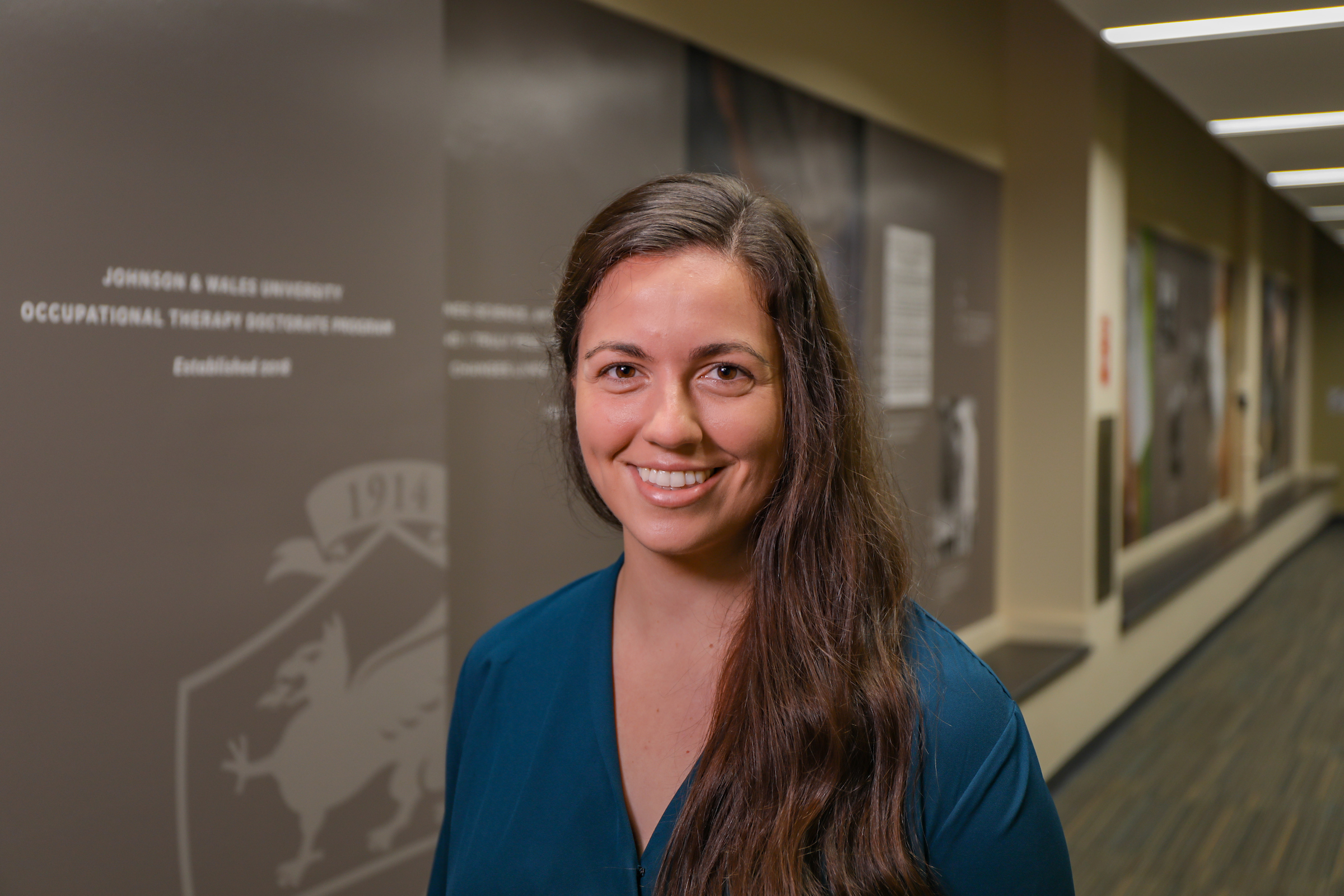 About Elizabeth
Originally from Minot, North Dakota, Elizabeth Klingbeil Ph.D., RDN, LDN, takes a creative approach to nutrition with significant research in gut microbiota, satiety signaling and feeding behavior. She has investigated the efficacy of foods, specifically potato resistant starch supplementation, with probiotic properties and their therapeutic benefits towards improving the prevention of obesity and associated comorbidities through the promotion of bacterial fermentation and improvement of gut intestinal barrier function. Her research has focused on the timing of feeding, including intermittent fasting, and its impact on microbiota composition and feeding signals. Outside of academia, Klingbeil is passionate about nutrition communication and is often quoted as a nutrition expert in consumer media.

Prior to relocating to Rhode Island, Klingbeil was principle cellist for Concordia College Orchestra and an active musician in the Athens, Georgia, music scene where she performed with University of Georgia Symphony Orchestra.
Education
Ph.D., Nutrition, The University of Georgia
Dietetic Internship, The University of Georgia
B.A., Nutrition/Dietetics, Concordia College
Teaching Interests
My teaching interests include general nutrition, critical care nutrition and nutrition for bariatric populations.
Scholarly Interests
My work focuses on the interaction between the bug-gut-brain axis and obesity. Specifically, I've investigated the effect of resistant starch and feeding patterns on gut microbiota composition.
Courses
NUTR6200: Grantsmanship and Publication
DIET4630: Advanced Medical Nutrition Therapy
DIET3030: Nutrition Assessment
SCI1050: Nutrition