---
Kyle McInnis
Provost
JWU Faculty Since 2020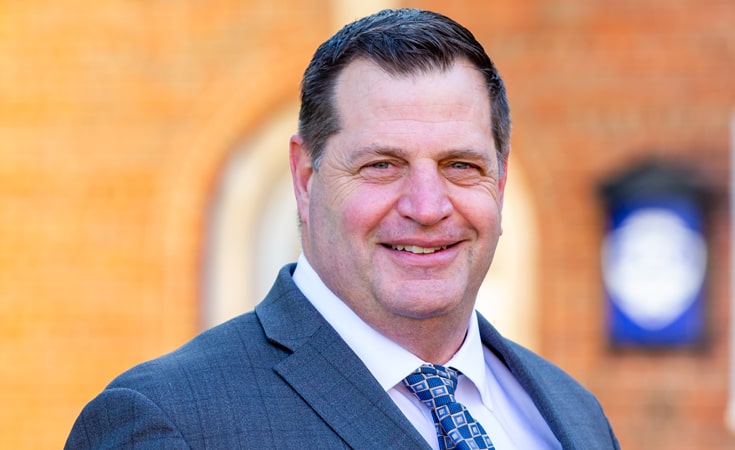 About Kyle
Provost Kyle McInnis has a 30-year career in higher education and academic medicine, having served as a professor, research scientist, college vice president, founding dean and advisor/board member for various nonprofit organizations.

His professional, teaching, and research experiences have included appointments at preeminent academic medical institutions such as the Massachusetts General Hospital, Dana Farber Cancer Institute/Harvard Cancer Center, Boston University Medical Center, and Children's Hospital Boston. He is a nationally-recognized scholar in the area of promoting health and reducing health inequities. Of particular note, his work developing data tracking systems using wearable technologies to promote children's physical activity and healthy nutrition habits has been extensively funded by the Robert Wood Johnson Foundation and New Balance Foundation. His creative work in this area has been recognized through a Championing Healthy Children's Award from the U.S. Surgeon General.

McInnis has a proven ability to generate resources through coalition building and he has been very successful in fundraising and corporate engagement to support infrastructure development, new innovation labs, and creative academic programming. He is a results-oriented strategist with a contagious energy and boundless entrepreneurial spirit to create new opportunities for growth and development through innovation.
Education
Sc.D., Applied Anatomy + Physiology, Boston University
M.Sc, Exercise Science, Springfield College
B.S., UMass Lowell
"I believe JWU's eagerness for the expansion of creative academic programs and building faculty scholarship is a perfect fit. Because JWU is a recognized leader in experiential-based, real-world education, we will be ideally positioned to offer students a strong competitive advantage in the rapidly evolving job market across diverse disciplines."