---
Shlomo Neeman
Professor
JWU Faculty Since 1997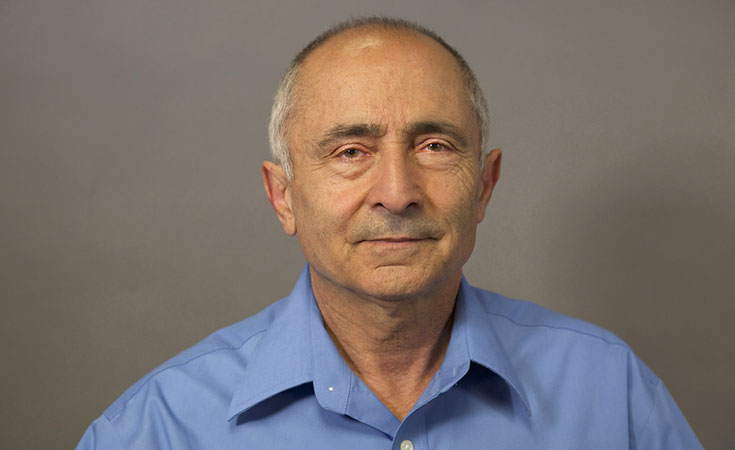 About Shlomo
Sol Neeman has a B.Sc. in Electrical Engineering, and a Ph.D. in Applied Mathematical Sciences from University of Rhode Island. He had worked in the industry in the areas of real time applications, both hardware and software, image processing algorithms for currency authentication, target tracking and system engineering.
Since 1990 he is Professor of Electrical Engineering at Johnson and Wales University, Providence, Rhode Island.

Teaching Interests
Teaching interests include Electricity and Magnetism, Transform Methods, Image Processing, Digital Signal Processing and AI.
Scholarly Interests
Relationship between the Arts, Science and Mathematics.
Toggle
Publications
1."Digital Signal Processing Lab Manual to Accompany MATLAB Signal Processing Toolbox", copyright, 1995. In house publication, Johnson & Wales University.
."Robotic Lab Manual", In house publication, Johnson & Wales University.
."Using MATLAB to Illustrate the Phenomena of Aliasing", 1995 ASEE proceedings.
."Arts, Computers and Artificial Intelligence", 1996 FIE proceedings
."Incorporating MATLAB's Signal Processing Toolbox in a DSP course at an undergraduate E.E. program", 1996 FIE proceedings.
."Wavelets and the Hotelling transform in Image Query", 1999 ASEE annual conference proceedings.