WSJ/Times Higher Ed Ranks North Miami #1 in the Southeast for Diversity
---
Story by Emmanuel Cabrera Muñoz , on Oct 3, 2019 11:35 AM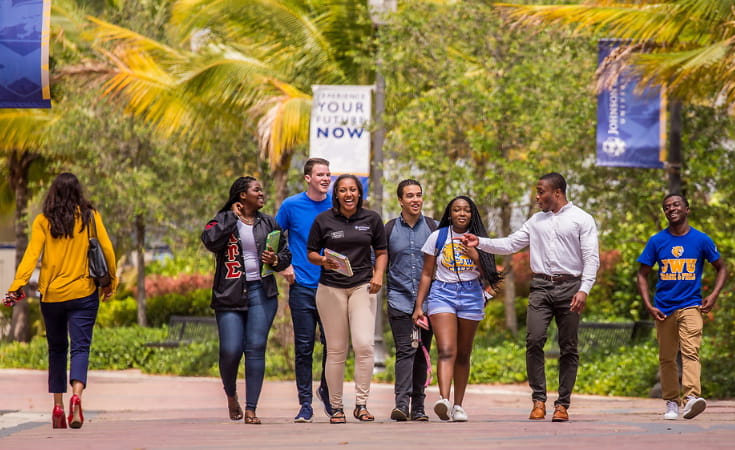 JWU North Miami Ranks #1 in the Southeast Region and #4 in the Nation for Diversity in the Wall Street Journal/Times Higher Education College Rankings 2020
Whether you know Miami as the "Gateway to the Americas" or the "Cruise Capital of the World" or "The Magic City," there is no doubt that the city's flair is largely due to its rich and diverse environment.
According to the most recent rankings by Wall Street Journal/Times Higher Education, JWU's North Miami Campus ranks #1 in the southeast region and #4 in the nation for Environment.
The WSJ/THE rankings' environment metric takes into account the share of student population that is international, as well as student and faculty racial and ethnic diversity, and socioeconomic diversity among students. Schools are selected for this ranking for providing the best values for students and families, preparing students for life after graduation, and for the level of student engagement in their curriculum.
"Our focus has always been on creating an inclusive campus community and we are excited to know that our efforts have garnered this distinction," said North Miami Campus President Larry A. Rice, Ed.D. '90.
A total of 44 countries are represented at the North Miami Campus. The mixture of cultures is a representative cross-section of the region's rich ethnic/cultural makeup. The gender breakdown (64 % female, 36% male) also provides true representation of the unique blend that the campus offers.
JWU North Miami Enrollment by Ethnicity
Source: JWU North Miami Fact Sheet (Updated August 2019)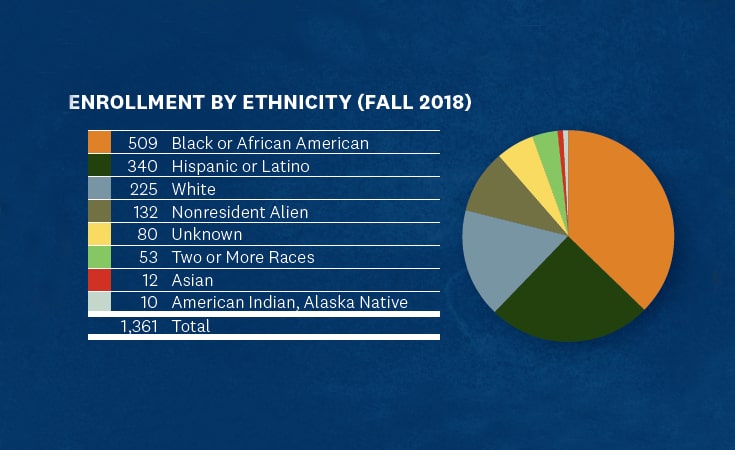 JWU North Miami was established in 1992 and is located in one of the world's largest business, cultural and travel destinations.
RELATED READING
U.S. News, WSJ, Money Rank JWU on Diversity, Best Value & More