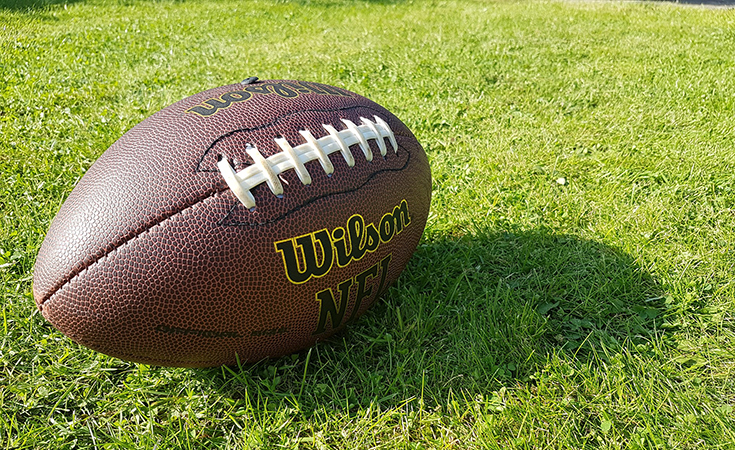 MEDIA ADVISORY
PROVIDENCE, R.I. – January 25, 2018 – Johnson & Wales University experts are available to discuss a variety of topics related to the Super Bowl LII.
Super Bowl Advertising
For some, commercials are almost as important as the game itself. How have companies changed their advertising strategies leading up to the big game? What is important to viewers of Super Bowl commercials? Why are we now seeing ads ahead of the Super Bowl Sunday? Why do companies continue to pay the rising cost of advertising during the game?
Expert: Oscar Chilabato, associate professor, College of Business

Super Bowl Retail Sales
When the home team advances to the Super Bowl, how do local retailers cash-in? Does emotional value, historic significance and local buzz driver shoppers to purchase team apparel? How much are U.S consumers expected to spend on the big game?
Expert: Kristen Regine, professor, College of Business

Breaking Stereotypes
According to the National Football League, women account for 45 percent of its fan base. A recent study conducted by a JWU professor and professors from Iowa State University shows that men and women share many similarities in the way they support their team, while also sharing some distinct differences, such as game day preparation and behavior. It also uncovers social issues of importance to each gender and analyzes the resulting effect on television ratings decline.
Expert: Diane McCrohan, associate professor, College of Business

Host Cities and the Impact on the Local Economy
Each year cities across the United States line up to offer their best proposals to host the Super Bowl. What is the impact on the local economy of host cities? What factors and risks are considered before submitting a proposal? Does hosting the big game offer short term and or long term benefits to host cities? What are the projections for this year's host city, Minneapolis, Minnesota?
Expert: Tim Howes, associate professor, College of Business

Super Bowl Safety & Security
The U.S. Department of Homeland Security gives the Super Bowl a Level One Special Event Assessment Rating – the highest threat level to public safety. What planning, preparation, and prevention is occurring behind-the-scenes to ensure the festivities leading up to and including game day are safe? From keeping fans warm, reuniting lost kids with families, to worse case scenarios, the world is watching.
Expert: Elizabeth Van Patten, Ph.D., CHE, associate professor, College of Hospitality Management
About Johnson & Wales University
Founded in 1914, Johnson & Wales University is a private, nonprofit, accredited institution with more than 14,000 graduate, undergraduate and online students at its four campuses in Providence, Rhode Island; North Miami, Florida; Denver, Colorado; and Charlotte, North Carolina. An innovative educational leader, the university offers degree programs in arts and sciences, business, culinary arts, design and engineering, education, health and wellness, hospitality, nutrition and physician assistant studies. Its unique model integrates arts and sciences and industry-focused education with work experience and leadership opportunities, inspiring students to achieve professional success and lifelong personal and intellectual growth. The university's impact is global, with alumni from 124 countries pursuing careers worldwide. For more information, visit jwu.edu.
Media Contact: Ryan Crowley, communications & media relations specialist, 401-598-2752, ryan.crowley@jwu.edu