Since its inception more than 40 years ago, Johnson & Wales University's College of Culinary Arts has become a world leader in culinary education with innovative programs that provide students with an excellent education and a deep connection to the industry.
JWU's groundbreaking program was the first of its kind in the United States where pastry arts could be studied as a distinct discipline, students could receive a bachelor's degree, and the science of dietetics combined with culinary to create an entirely new job category — chef-dietitian.
After years of rapid expansion, JWU is rededicating itself to new culinary programs that speak to 21st-century needs. 
The degree program has opened career opportunities for students in athletic performance, personal chef services, dietetic and health-related fields as well as product research and development.
---
The Winning Edge: JWU Sports Nutritionists Fuel Pro Athletes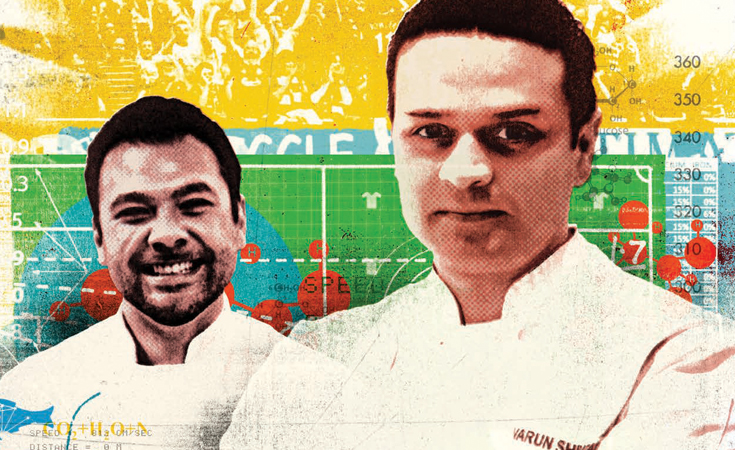 For JWU alumni working in sports nutrition, fueling professional athletes is a high-stakes game. Secret sauces, camo vegetables and fake "fried" chicken are tricks of the trade.
---
Problem-Solving with Food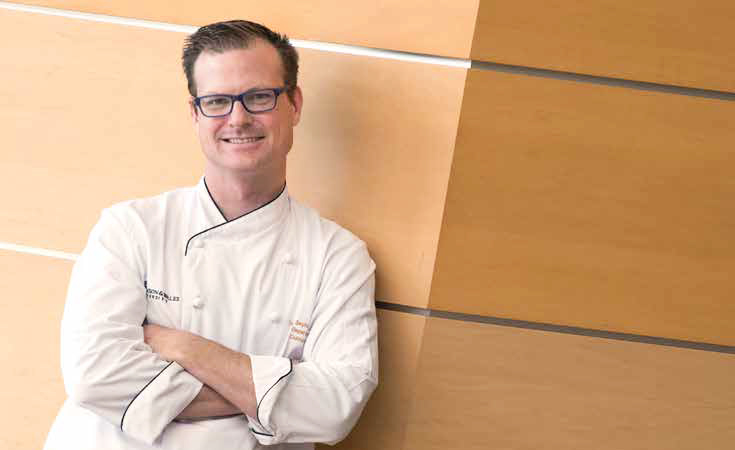 "The traditional dietitian does not have a deep understanding of the culinary arts," explains Associate Professor Todd Seyfarth, RD, CSSD. "And chefs don't get a lot of nutritional education. The degree in Culinary Nutrition at JWU fills the gap."
In Providence, Culinary Nutrition graduates are being snapped up by organizations across industries, thanks to their unique degree that bridges two formerly separate fields of study.
Students leave with a deep understanding of cuisine preferences, budget costs, nutritional knowledge and collaborative teamwork, Seyfarth continues. "Wherever they land, they are able to take requests from a dietitian and translate them into delicious menus of what people want to eat."
It's their ability to combine skills and know-how in multiple areas — science, math, creativity, food trends and dining preferences — that makes students so desirable to employers.
Graduates land jobs in hospital management, corporate chef work, product research and development, and education — planning menus and meals for top athletes at Division 1 schools, professional sports teams and beyond.
Explore Culinary Nutrition in: 
---
'Our Grads Are Making an Impact'
For sports professionals, high-energy meals are much more than Powerbars and Gatorade, says Assistant Professor Jonathan Poyourow '03, RD, LD, who specializes in performance cuisine.
"In our program, students learn the science behind the food for different types of athletes and their competitive needs," he says. "You wouldn't serve Tom Brady the same meals you would Simone Biles, or treat a marathon runner the same as a sprinter."
In one assignment, students are charged with designing meals and menus for different types of athletes. Taking energy needs, stature, portion sizes, calorie requirements and other parameters into consideration, students calculate the perfect balance of carbohydrates, fats and proteins for each competitor.
"There's a lot of math involved," Poyourow continues, "and a lot of online and classroom prep before they start to cook. I am so proud of our graduates. They are making a real impact."
"The traditional dietitian does not have a deep understanding of the culinary arts. And chefs don't get a lot of nutritional education. The degree at JWU fills the gap."
---
Building a Rep in Culinary Science & Product Development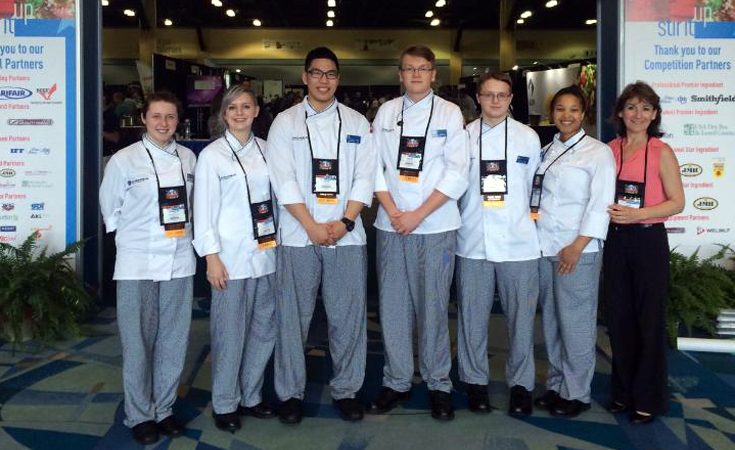 With 7 first or second place Research Chefs Association (RCA) Student Culinology® Competition wins since 2008 and the 2017 grand prize in the RCA's inaugural Evolution of Food Waste Student competition, JWU is steadily building a reputation in the field of culinary product development.
What IS culinology, you ask? The discipline brings culinary arts and food science together to develop commercial food products.
JWU students bring culinary creativity and food science experience to the table — a unique skillset that helps secure "great jobs in an industry where food scientists who develop products historically have no culinary training," notes team advisor Lynn Tripp, associate professor in food science.
"Helping students better understand how science applies to food will, ultimately, make them better chefs. It will also encourage them to think analytically, as well as creatively, outside the box," notes Tripp.
Explore Culinary Science & Product Development in: