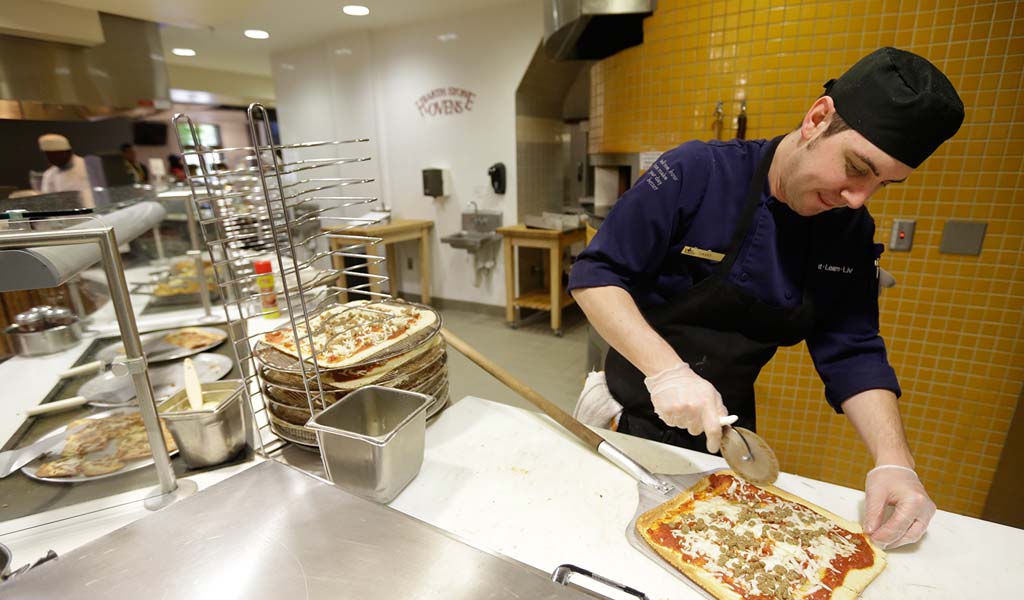 Our passion for good food isn't limited to the classroom — you'll see (and taste) it at our student dining center.
Cedar Hall North, Suite 100
725 West 4th St.
Charlotte, NC 28202
CLASS DAY
Breakfast 6-10am
Lunch 11am-2pm
Snack 2pm-4pm
Dinner 6pm-9pm
FRIDAYS
Brunch 11-2pm
Dinner 6pm-9pm
FRIDAY CULINARY LAB DAY
Continental Breakfast 6-7am
Brunch 11am-2pm
Dinner 6-9pm
SATURDAY & SUNDAYS
Brunch 12-2pm
Dinner 6-9pm
Along with balanced, delicious meals, Campus Dining offers a range of educational tools that help you make wise, informed decisions. "Eat. Learn. Live" is the foundation of all that we do in food service education.
Find meal plans, menus, nutrition information, catering, jobs, feedback and more at DineOnCampus.