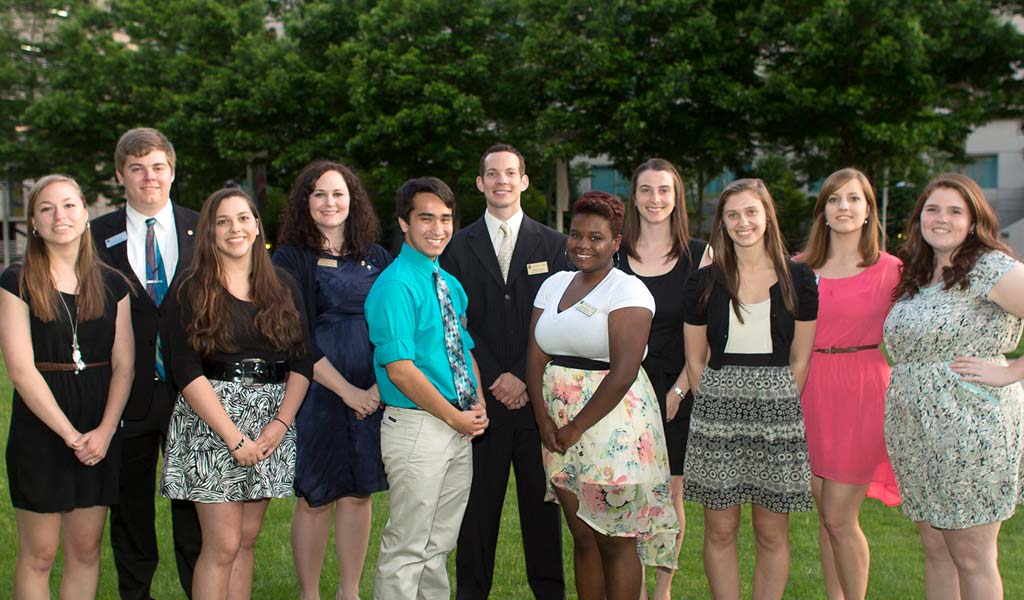 Follow Us!
Facebook | Twitter | Instagram
Mailing Address
Johnson & Wales University
801 West Trade Street
Charlotte, NC 28202
Alen Doty, Director of Community Standards & Engagement, 980-598-1807

Christina Jaeger, Assistant Director of Student Involvement & Leadership, 980-598-1811

Tyler Elliott, Assistant Director of First Year Experience, 980-598-1806
Purpose:
Community Standards & Engagement cultivates meaningful experiences to inspire personal and professional growth.
Foundational Principles:   
Develop and support programs that promote collaborative learning, character development, and social responsibility.
Promote a student-centered culture that encourages a strong sense of pride and tradition.
Empower students to embrace and strengthen an inclusive community.
Foster collaborative partnerships to support and deliver successful campus events.