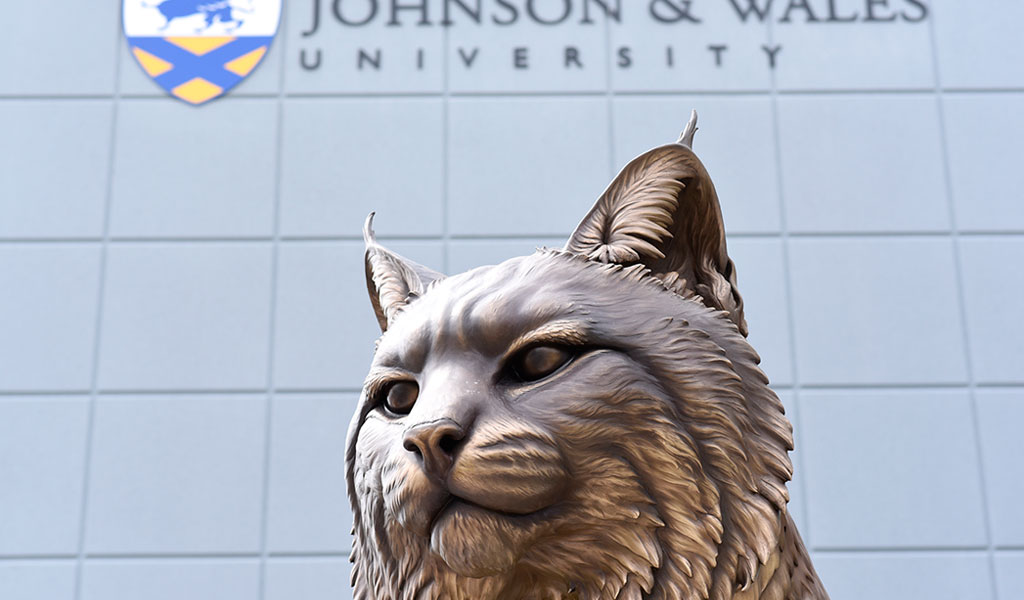 Founded in 1914, Johnson & Wales University is a private, nonprofit, accredited institution with more than 8,000 graduate, undergraduate and online students at its campuses in Providence, Rhode Island, and Charlotte, North Carolina.
An innovative educational leader, the university offers undergraduate and graduate degree programs in arts and sciences, business, engineering, food innovation, hospitality, nutrition, health and wellness. It also offers undergraduate programs in culinary arts, dietetics and design. JWU's unique model provides students with the personalized attention, academic expertise and industry connections that inspire professional success and personal growth. The time students spend at JWU is nothing short of transformative, as demonstrated by career outcomes, expected earnings and economic mobility rankings.
The university's impact is global, with alumni in 128 countries pursuing careers worldwide.
Unique Educational Model
Just about every college is talking about experiential education. That's because it works. At Johnson & Wales, we've been perfecting this approach for more than 100 years.
We offer an optimal blend of intellectual development, industry-focused education, résumé-building work experiences, community and leadership opportunities, and an uncommon depth of career services.
At Johnson & Wales, experience is the difference. This means that experiential learning is much more than an internship tacked onto a major. It's woven into all aspects of our education, in and out of the classroom. You won't just learn theory. You'll turn it into real world practice. You'll work on real world projects in class, in our industry specific learning labs, and sometimes with real companies.
This approach is a more effective way to learn. Through these experiences, you'll be uniquely prepared for shifting industries and have the flexibility to pursue other career paths and entrepreneurial ventures.
JWU Recognized by U.S. News for Innovation, Value, Veterans
For 2023-24, both Johnson & Wales University campuses ranked highly for Best Value by U.S. News & World Report. Providence ranked #36 and Charlotte #13 among their respective regional competitors.
The same U.S. News report ranked JWU Providence Campus #17 among Regional Universities, North for Most Innovative. This category spotlights universities that are "making cutting-edge developments on their campuses" in terms of curriculum, faculty, students, campus life, technology or facilities.
JWU Charlotte has ranked #5 in Best Colleges for Veterans out of all schools in the Regional Colleges, South category, which recognizes "top-ranked schools that make pursuing a college education more affordable for veterans and active-duty service members."
Continuing its upward climb in the Regional Universities, North category, JWU Providence ranked #69 out of the 167 universities in this category.
JWU Charlotte placed in the top quarter of ranked colleges in the Regional Colleges, South category, placing at #24 out of 99 spots.
Outside of the U.S. News report, JWU Charlotte has ranked #3 in CEOWorld Magazine's 2023 list of the "Best Hospitality and Hotel Management Schools In The World."
Accreditation
JWU is accredited by the New England Commission of Higher Education (NECHE), through its Commission on Institutions of Higher Education (CIHE). The nation's oldest regional accrediting association, NECHE accredits educational institutions internationally. This accreditation encompasses the university's two campuses.
Fact Sheets
These university and campus fact sheets provide a quick summary of Johnson & Wales University's mission, strategic plan and key facts and numbers relevant to the entire JWU community.