We offer several ways to visit JWU so you can experience our campus at your convenience. If you're able to visit Providence, R.I., we highly encourage signing up for a campus tour where you can explore our labs and classrooms firsthand, check out the surrounding area and get a better sense of the JWU community. Can't make it to Providence? Take a virtual tour or hear from students and faculty through our Explore From Home option.
$1,000 Renewable Visit Grant: If you visit us in person before December 31 of your senior year of high school and complete your JWU application, you could receive a Visit Grant up to $1,000 annually (which automatically renews each year for up to $4,000 while at JWU).
Where to Stay in Providence, R.I.
Our Providence Campus is just a stone's throw away from several beautiful hotels, all of which are located near the city's top attractions. Make your campus tour an experience by planning an overnight trip. Explore local art from Rhode Island's talented artists, grab dinner at a JWU alumni-owned restaurant or spend the afternoon browsing one-of-a-kind boutiques.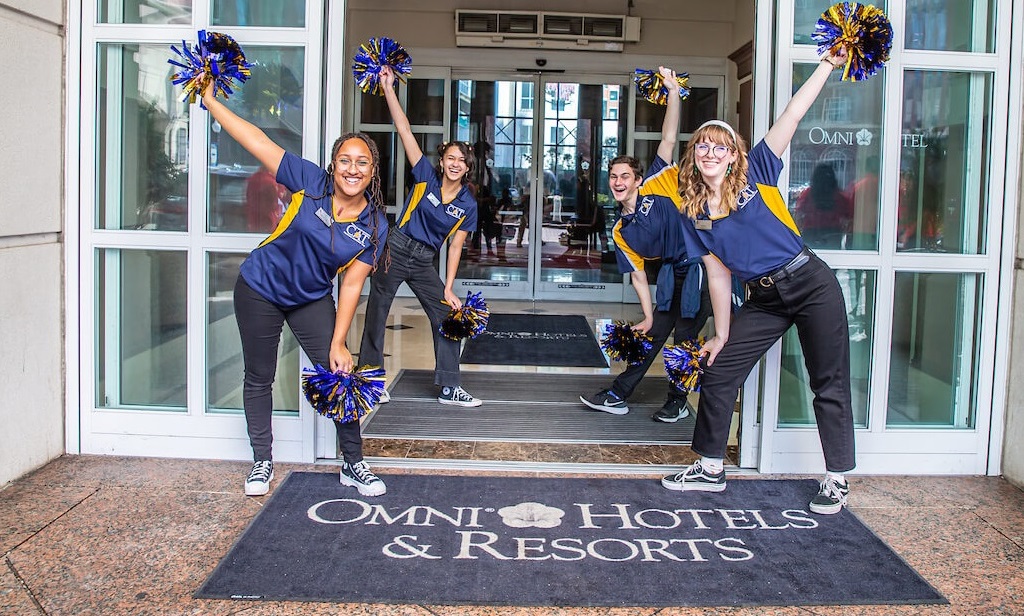 Plan your stay in Providence, R.I. at any of the following options:
32 Exchange Terrace, Memorial Blvd, Providence, RI
58 Weybosset Street, Providence, RI
191 Dorrance Street, Providence, RI
Enter promo code JWN
1 West Exchange Street, Providence, RI
100 Sabin Street, Providence, RI
90 Westminster Street, Providence, RI
Access Code: JWUNEG
11 Dorrance Street, Providence, RI
21 Atwells Avenue, Providence, RI
139 Mathewson Street, Providence, RI
5 Avenue of the Arts, Providence, RI
5 Exchange Street, Providence, RI