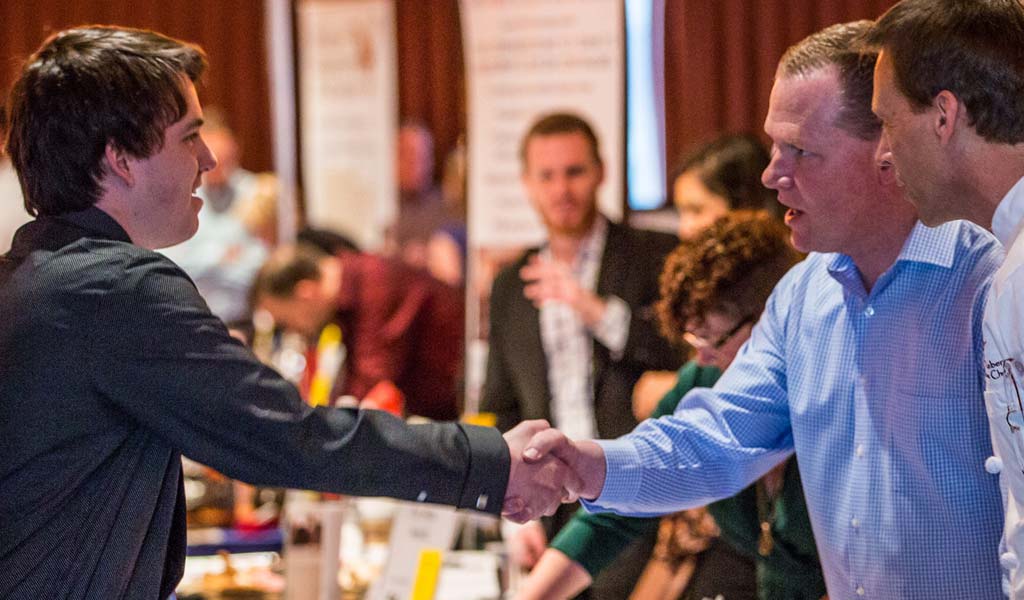 At JWU, we're dedicated to building careers. Our approach is designed to help you identify a field of interest and acquire the knowledge, hands-on experience, internships and network to excel in that field. Take advantage of our career education, both inside and outside the classroom, and develop the skills to compete in the global economy.
Internships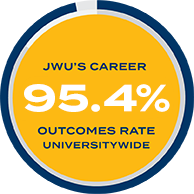 At Hilton, Google, TJX Companies, Hill Holiday, Wegmans, Nordstrom, Hyatt, Johnson & Johnson, Fidelity, IGT, Charlotte Hornets, FM Global, Aramark, Compass Group, Disney, The Kraft Group, Marriott and 870+ sites worldwide, JWU students build hands-on work experience for credit.
Career Outcomes
Johnson & Wales University enjoys a 95.4% career outcomes rate for our 2021 graduates universitywide who earned a bachelor's degree. This rate reflects the percentage of JWU graduates who secure full or part-time employment, are enrolled/accepted in a program of study to continue their education, are performing voluntary service, or enlist in military service within six months of graduation.
For an explanation of the career outcomes rate and other information, visit JWU Student Consumer Information.
Career Services
Career Services has a variety of resources to help you become career-ready, including:
Career Programming & On-Campus Recruitment: Network with a variety of employers during customized on-campus events throughout the year.
#HireJWU: Get exclusive access to apply for jobs with leading employers, who post thousands of jobs and internships just for JWU students.
Career Management Course: Learn key professional development skills to prepare for the college to career transition.
Advising & Workshops: Start building a resume that grabs potential employers, along with professional interviewing and career skills with our career experts in our targeted workshops.
Advice from Industry-Tested Faculty: Develop an insider's understanding of your industry, and learn what skills employers in your field look for. Our industry-experienced faculty weave their valuable insight right into our career-focused curriculum.

Contact our Experiential Education & Career Services teams in Providence and Charlotte.
---
For Employers
Interested in hosting an internship or posting a job? Join #HireJWU, powered by Handshake.
Questions? Contact our Careers office.