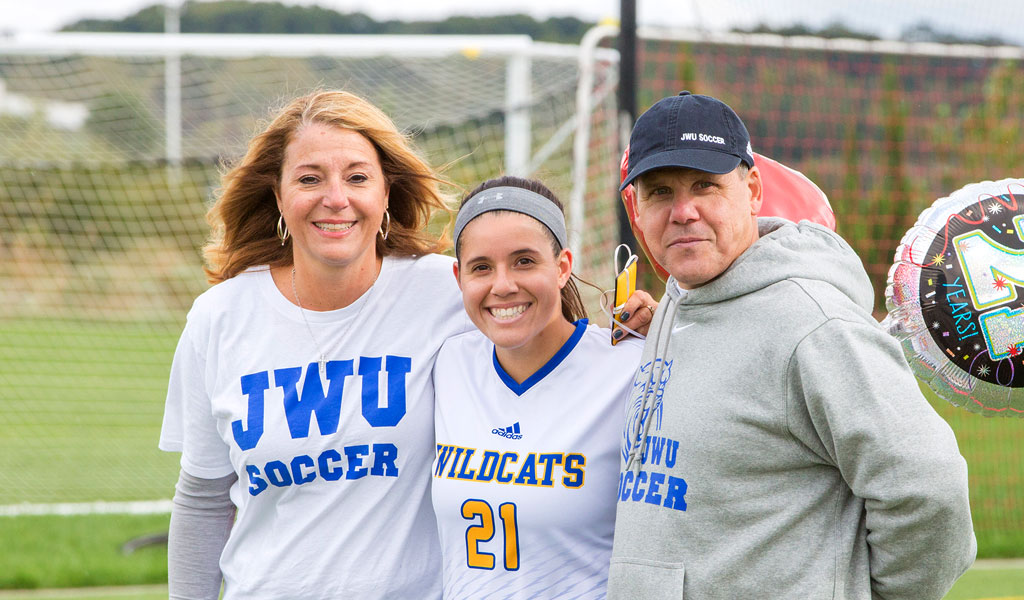 Congratulations on your family's acceptance to the Wildcat Community! We understand that attending college is a family investment and the value of a degree should go beyond the cost of tuition. It's about finding a place to learn with a hands-on approach, working with experienced professionals and becoming part of a community that works side-by-side with students to help them achieve success. Johnson & Wales University has been doing this for 100+ years and during that time many families have become as attached to the university as our students and alumni. We look forward to seeing you on campus for the next four years and joining them.
What's Next?
1. Accepted Student Events
Now that your student has been accepted, your family will receive exclusive invitations for accepted student events. These exciting events celebrate this great achievement and are worth the trip, even if you've already visited. If you are unable to attend a designated accepted student event, we are happy to welcome you to campus on a day that's convenient to you; schedule your visit today.
2. If you haven't already ...
3. Secure your student's spot in class!
Take the next step to join the JWU community and pay the reservation fee by May 1 (extended to June 1 for the September 2020 semester). To pay online, your student needs to log into their Admissions Portal and submit their fee through the secure payment link. Once the reservation fee has been received, students are given instructions to create their Wildcat Email and build a housing profile (if living on campus).
4. Invoices:
Invoices contain your financial aid offer, payment balance and payment due date.
Email notices are sent when invoices are available; the payment due date for September is in July.
Learn more about paying for JWU, including resources for financial aid, scholarships and grants, and student employment options.
5. Access jwuLink
Once the reservation fee has been paid, students will gain access to jwuLink, our current student portal, which will allow them to:
Register for new student orientation
Apply for and select housing
Access and submit health forms
Access and complete enrollment requirements (i.e. placement testing, payments)
View course schedules, financial aid offers, campus announcements & events and much more
Give parents "proxy access" to some student information (i.e. grades, invoices)
Refresher on JWU programs and campuses. With the large variety of program options and four campuses to choose from, if a student changes their mind about what and where to study, JWU remains the option.