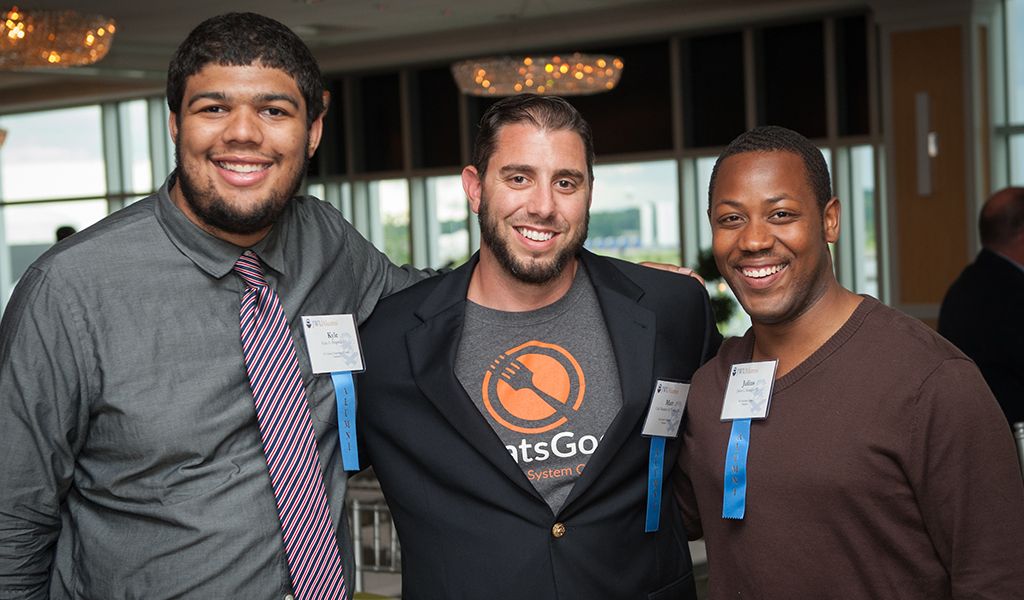 Because of our international reputation, our 125,000+ alumni have come from 128 countries, and are now achieving success around the globe. They, like you, started with just one thing — a desire to pursue their passion.
Here are just a few graduates who have achieved their potential ahead of schedule. Are you our next alumni success story?
---
Career Potential: Successful Graduates

Geordie Brewer '14
Operations Manager and Managing Partner, Dickie Brennan & Co.
Geordie Brower '14 was born with a tasting spoon in his mouth. Well, almost: "When I was four and five, my grandfather would take me to the family restaurant, and we'd walk through the kitchen with a handful of spoons to taste the sauces."
The restaurant? New Orleans's legendary Commander's Palace. The grandfather? Richard J. "Dick" Brennan Sr. — of the Big Easy Brennans: restaurant royalty who launched the careers of Paul Prudhomme and Emeril Lagasse '78, '90 Hon.
"Success is about people — figuring out the best possible solutions for the people you work with."
The real treat came when Brower turned six, the family's inaugural age for dining out: "We'd get picked up to have lunch at Commander's with my grandfather. I commented that the turtle soup was too spicy, and my grandfather told me, 'No, it's well seasoned.'" At 14, Brower was running trays at the family steakhouse. By 15, he was a waiter.
But it was a winding path to managing projects for Dickie Brennan restaurants. Heeding advice to pursue a career with better hours, Brower followed his father's footsteps and got a finance job. "If I read another quarterly report," he soon realized, "I might go crazy." He could no longer deny his calling.
Encouraged by his family to gain experience elsewhere, he headed for Denver. JWU coursework filled in key pieces: menu development and costing, running a storeroom. The nutrition classes helped him lose 30 pounds and now inform his work back in New Orleans, opening a café for the Louisiana Children's Museum.
Before coming home, working in the Mile High City's restaurant scene — devoid of relatives — was crystallizing: "My family has such big shoes. It's a daunting task to even think about how to fill them." He tips his toque to Rioja's renowned Jennifer Jasinski, whose tough love inspired commitment. "I fell apart in the middle of a shift. She told me, 'You're better than this. And if you ever go down cooking again, you're fired.' "
Now a manager in his own right, Brower recalls the words of Great-Aunt Ella: "It's not about the numbers. It's about the asses in the seats." That suits the spreadsheet-free Brower just fine: "Success is about people — figuring out the best possible solutions for the people you work with."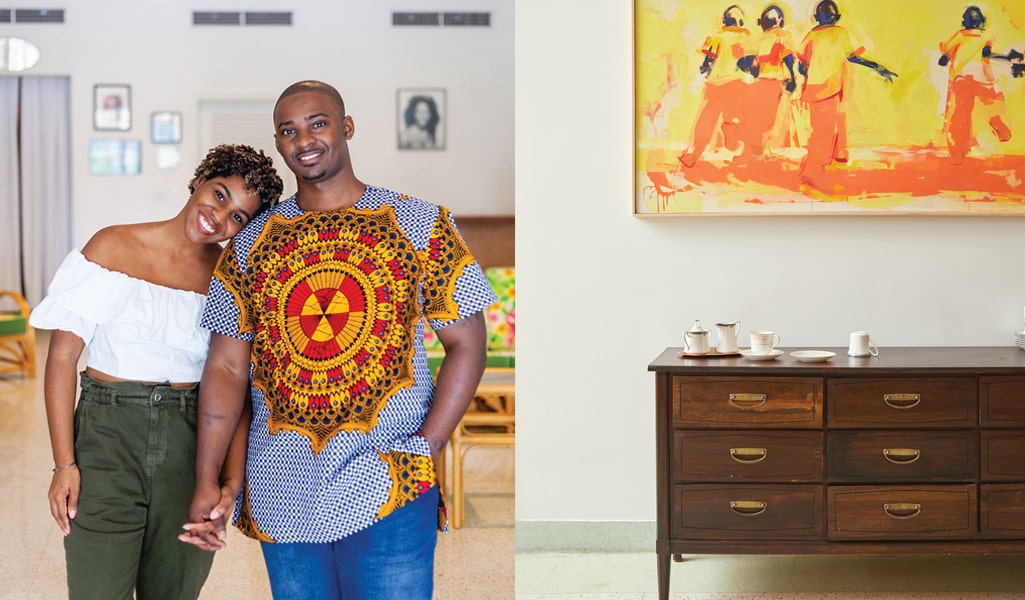 Akino West '15 and Jamila (Ross) West '15
Owners, Rosie's
For JWU alumni Akino West and Jamila (Ross) West, food is their love language.
They met in the spring semester of 2013 while pursuing their degrees in Culinary Arts and Food & Beverage Management (now Hospitality Management) respectively, at JWU's North Miami Campus.
The couple dated briefly before their careers took them in separate directions. Jamila, who got her start in restaurants at The Bazaar by José Andrés, went on to oversee food & beverage operations for restaurants and hotels in New York, Dubai and Kuwait.
"Food is our way of talking, our way of reaching out to the community."
After working for Miami's top chefs, Akino moved to Copenhagen for an apprenticeship at Noma, often touted as one of the world's best restaurants. "I decided I wanted to work for nothing but the best," he says.
Together, the duo opened The Copper Door B&B, a 25-room bed-and-breakfast where history meets hospitality. They were originally searching for a restaurant location when the couple stumbled upon the historic 1940s building in Miami's Overtown that would become The Copper Door.
Once considered the Harlem of the South, Overtown was a cultural mecca for Black artists, athletes and entertainers in the 1950s. The neighborhood saw the likes of Nat King Cole, Ella Fitzgerald, Zora Neale Hurston, Jackie Robinson and Cassius Clay come to town.
Jamila says they're proud to have continued Overtown's legacy of black entrepreneurship and expose travelers to off-the-beaten-path Miami: "It almost feels like someone passed on a torch to us."
When The Copper Door was forced to temporarily shut its doors at the start of the pandemic, Jamila and Akino leaned on what they knew best — food. That April, they launched Rosie's, a takeout and delivery-only concept operating out of the B&B and named for Jamila's mother. "To some degree, we're two restaurant people who decided to open a boutique hotel, so food has always been where we've excelled," Jamila says.
In 2021, they shuttered the Copper Door to focus on Rosie's, now a sit-down restaurant. In 2023 alone, Akino has been nominated as a James Beard Award semi-finalist for Emerging Chef, and the restaurant landed on Eater's "Hottest New Restaurant in Miami" list.
"Food is our way of talking, our way of reaching out to the community," Akino says. "I feel that we can break barriers through food."
Read their story of entrepreneurship and community.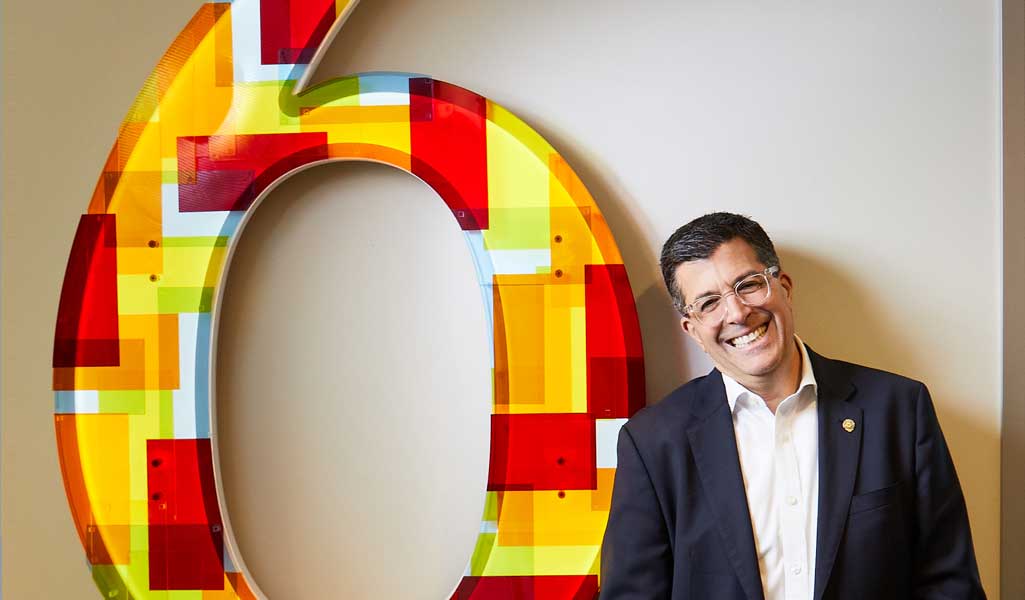 Rob Palleschi '86
Chief executive officer, American Campus Communities
"Everyone adds value in the hotel industry," says JWU alum Rob Palleschi, who recently stepped up to oversee G6's expansion into new markets. "The best ideas don't come out of the corporate boardrooms — they come from the doorman, line cooks and room attendants. These are the individuals who are making us successful every day."
Palleschi should know: he's spent more than 25 years rising up in the hospitality industry, as well as some time in the food and beverage sector — including a stint as president and CEO of TGI Fridays.
Be Willing to Work: "I feel as though hard work really made me successful — willingness to work longer and harder than the next guy, to take the risks that the others shy away from."
Global Demand for Hotels: "This is a great time to be in the hospitality industry. Currently, there are limited resources to handle the industry's future needs. Demand for our products and services globally will continue to rise."
Past branding work: TGI Fridays ● Double Tree by Hilton ● Sheraton ● Radisson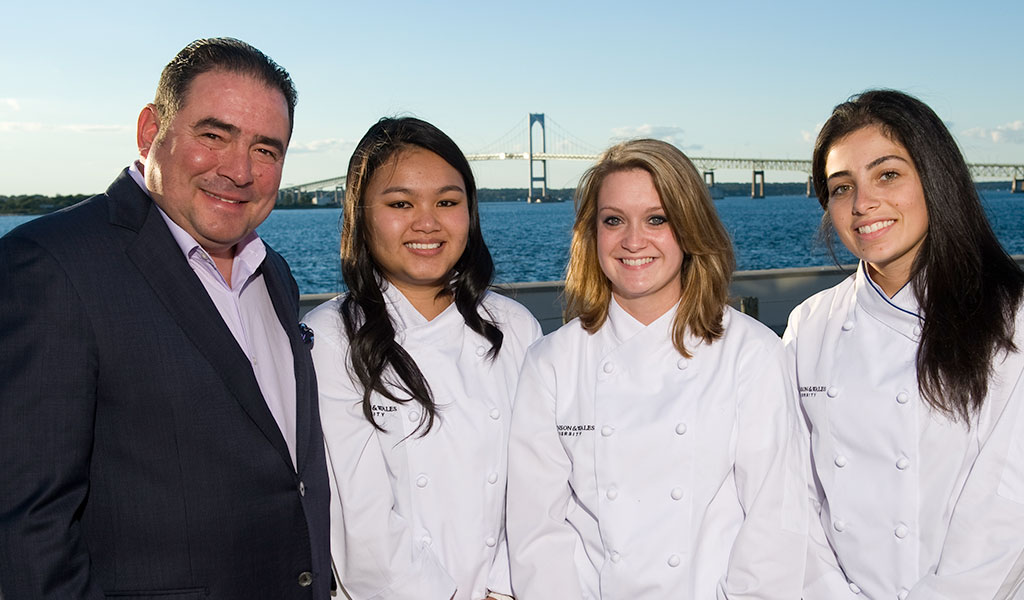 Emeril Lagasse '78, '90 Hon.
World-renowned chef. Restaurateur. TV personality. Megabrand.
Accomplishments: 13 award-winning restaurants ● 17 bestselling cookbooks ● Food correspondent, "Good Morning America" ● Host, "Top Chef" ● Hosted 2,000+ shows on the Food Network ● 2013 James Beard Foundation Humanitarian of the Year
Dirk Shaw '97
PR Expert and Chief Strategist, Dispatch
Past: Trade NTE + Ogilvy
Public relations is transforming, and JWU alum Dirk Shaw is spearheading the revolution as a leading proponent of data-driven marketing. At Dispatch, Shaw and his team are helping the world's leading active lifestyle brands — including Michelin, Honda and Ski Lake Tahoe — reach greater audiences than ever before.
"Creativity is an essential career skill. Answering questions in new ways requires creative thinking."
Past Clients: American Idol ● Microsoft ● Ford ● American Express ● Adidas ● Louis Vuitton ● Mattel
Work with Ford Motors: Prior to his positions at Dispatch and Trade NTE, Shaw served as group director for The Ford Content Factory, an in-house agency charged with transforming Ford Motors' social media communications.
Career Advice: "Build your personal brand online. First step is to clean up your social profile; having compromising photos can cost you a job. Second, establish a point of view in an area you want to pursue."
Vision for PR's Future? "It's going from mass media to social media to relevant media. Brands are competing for a scarce resource: attention. What sticks are things that matter and are relevant."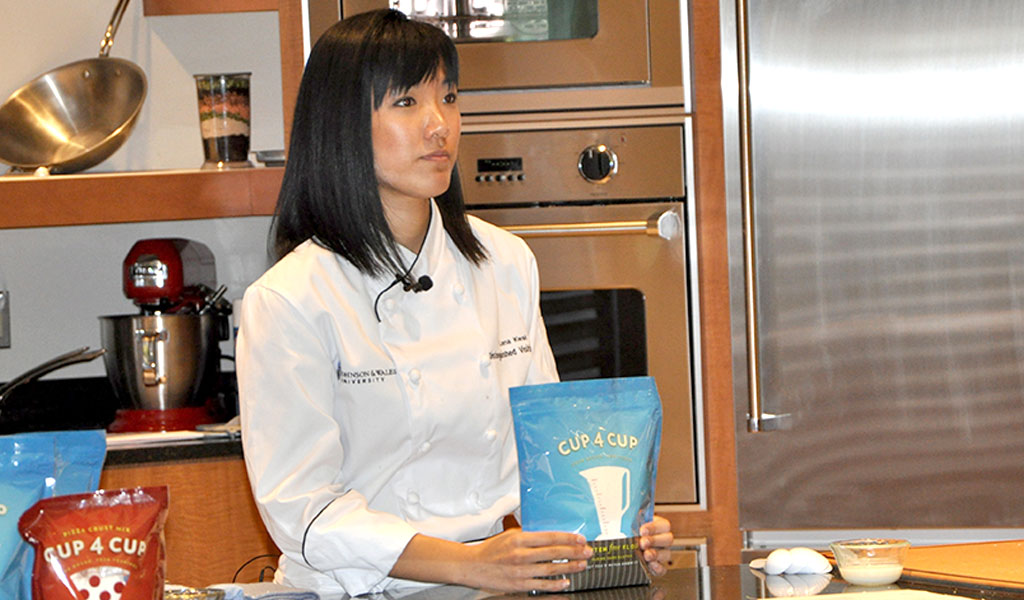 Lena Kwak '07
Co-founder, Starday Foods; former Chief Developer & Co-founder, Cup4Cup
"Don't be afraid to dream big and truly believe in yourself."
What I Do: Develop multipurpose gluten-free flours and waffle, brownie and pizza crust mixes ● Formulate new products + chef-tested recipes for Thomas Keller Enterprises ● Collaborate with chefs to make food better for all
Accolades: Forbes "30 Under 30" Honoree 2012 ● Martha Stewart Living "American Made" Winner