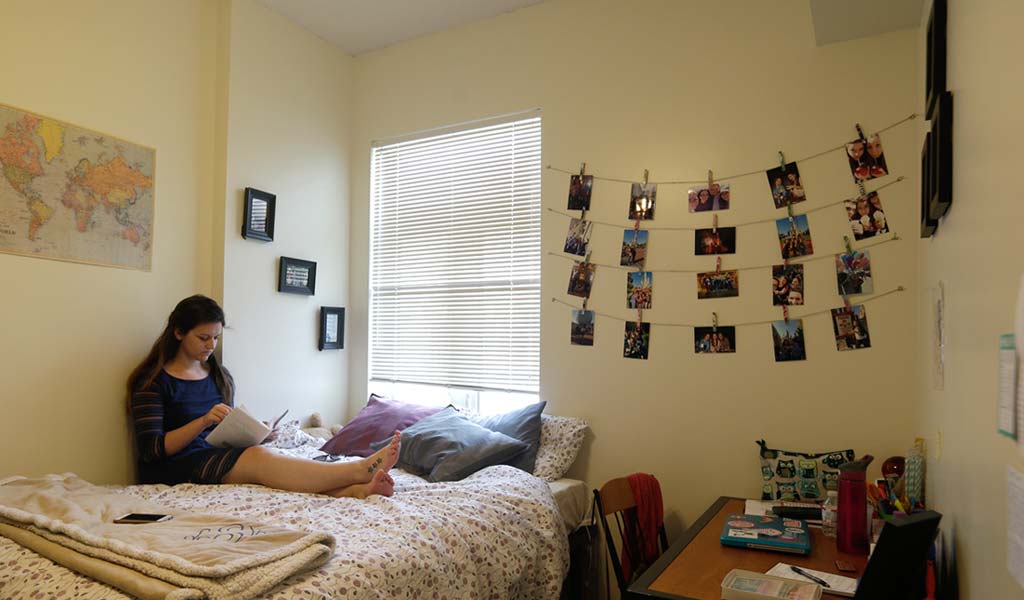 Residential Life is here to help you do more than settle in, offering a range of social programs designed to involve you in the campus experience from day one.
We manage the on-campus living experience for more than 600 students each year.
We have traditional halls that include living-learning communities.
With over 35 professional and student staff members, Residential Life offers a variety of services to resident students, including assistance with housing, roommate and community living, locating campus resources, and much more.
We ensure a safe and comfortable environment for everyone who lives and works in our residence halls. To this end, we'll guide and encourage you through your commitments and challenges.
Through leadership opportunities, residents can influence their residential environment and community in an environment that recognizes and celebrates our diverse population.