---
Elizabeth Cannata
Associate Professor
JWU Faculty Since 2005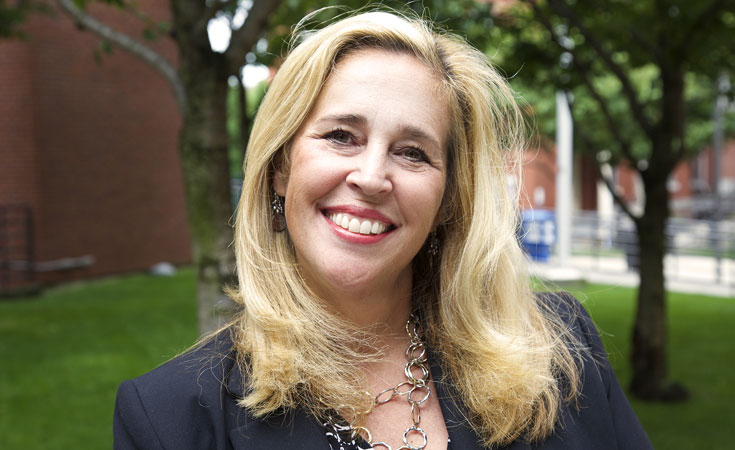 "Tell me and I forget. Teach me and I remember. Involve me and I learn."

These words, spoken by Benjamin Franklin, have had a profound impact on Elizabeth Cannata's teaching approach and passion.

As a JWU faculty member for the past 16 years, Cannata prides herself on involving her students in the learning process and guiding them on the path to successful careers.

Spending 25 years as a Certified Public Accountant — many as an auditor — has provided her with a wealth of real-world knowledge and industry contacts that directly benefit her students.

While technical skills are critical in the accounting and finance disciplines, the field is evolving at a rapid pace, and skills such as information technology, communication and leadership abilities are very important.

Cannata's focus has always been on developing the whole student. While teaching will always be her passion, she has enjoyed serving as the former Accounting Department Chair, as this gave her increased opportunity to champion curriculum changes, develop internships and service learning opportunities, and connect with a greater number of students outside of the classroom.
Education
MBA, Providence College
BS, Stonehill College
"I feel like I can add value to students' career opportunities — maybe help them land that perfect internship or that dream job."
Courses
ACCT 1210: Financial Accounting
ACCT 2210 and 2220: Intermediate Accounting Theory and Practice I and II
ACCT 3040: Auditing
ACCT 4060: Accounting Seminar
Toggle
Professional Affiliations
American Institute of Certified Public Accountants, 1991–present
Rhode Island Society of Certified Public Accountants, 1991–present, Past Board Member, Committee Member, Cooperation with Educational Institutions Committee
Rhode Island Association of Accounting Professors, 1995–present
Rhode Island Association of Fraud Examiners, 1996–present

CERTIFICATIONS:
Rhode Island Board of Accountancy, Certified Public Accountant
Toggle
Publications
PRESENTATION: "Hot Topics and Careers in Finance". Securities Industry & Financial Markets Association (SIFMA) Foundation, 2016. Authors: Elizabeth Cannata
PRESENTATION: "Careers in Finance and Impact Investing". Securities Industry & Financial Markets Association (SIFMA) Foundation, 2017. Authors: Elizabeth Cannata