---
Carlos Diaz
Associate Professor
JWU Faculty Since 2009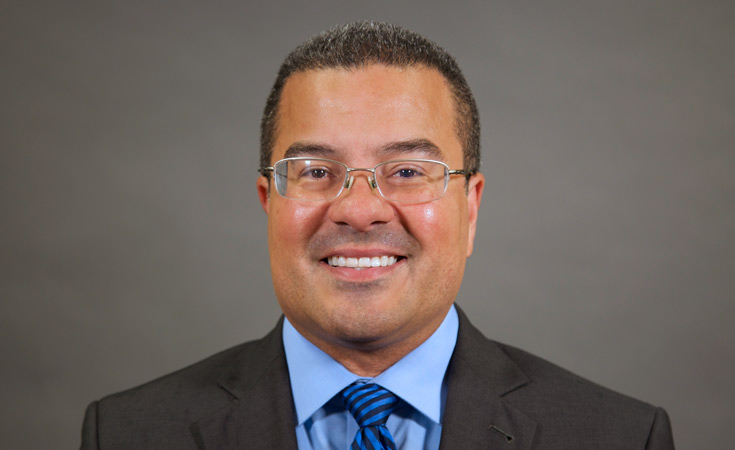 In his capacity as a Certified Public Accountant (CPA) and CERTIFIED FINANCIAL PLANNER™ (CFP®), Carlos Diaz has served as a tax manager with Jose Rosario & Co., a senior tax specialist with KPMG LLP, and as an auditor for Fernandez & Bravo, located in Puerto Rico.

Prior to joining JWU, Diaz was an accounting instructor at the University of Puerto Rico. He has taught the Lambers CPA Review Course, is involved with JWU's Volunteer Income Tax Assistance (VITA) program, and serves as a speaker at JWU's ESL Transition workshops.

Diaz holds memberships in the Puerto Rico Society of CPAs, the American Institute of CPAs, the Institute of Management Accountant, and the American Accounting Association.
Education
MBA, Accounting & Finance, University of Puerto Rico
BBA, Accounting, University of Puerto Rico
"In addition to teaching, I am involved with JWU's Volunteer Income Tax Assistance (VITA) program, and serves as a speaker at JWU's ESL Transition workshops."
Courses
ACCT 1220: Managerial Accounting
ACCT 3035: Cost Accounting
ACCT 3050: Advanced Accounting
ACCT 4050: International Accounting
FISV 2000: Finance
FISV 3015: Fundamentals of Financial Planning
Toggle
Extra Curricular Roles
Volunteer Income Tax Assistance Program (VITA)
Member of the board and Treasurer of the West End Community Center in Providence, RI

Toggle
Professional Affiliations
American Institute of Certified Public Accountants, 1998–present
American Accounting Association, 2007–present
Institute of Management Accountants, 2001–present
Rhode Island Association of Accounting Professors, 2009–present
Financial Planning Association - Rhode Island Chapter

CERTIFICATIONS:
National Association of State Boards of Accountancy, San Juan (PR). Certified Public Accountant, 1995
National Association of State Boards of Accountancy, Providence. Certified Public Accountant, 2012
American Institute of Certified Public Accountants, New York. Chartered Global Management Accountant, 2012
CERTIFIED FINANCIAL PLANNER™, certified by CFP Board 2017