---
Jeff Drury
Assistant Professor
JWU Faculty Since 2015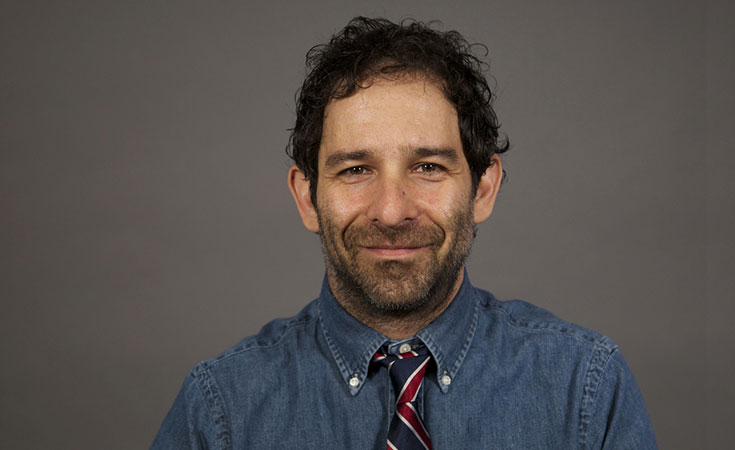 As an assistant professor in the Graphic Design department at JWU's Providence Campus, Jeff Drury teaches courses in web design, front-end development, user experience design, motion graphics, video production and imaging for digital media.

Prior to joining JWU, he was senior digital experience designer at the Business Innovation Factory. Working at the intersection of graphic and motion design, user experience and front-end web development, Drury created graphics, stories and interactive platforms for clients such as the Gates Foundation, ACT, the Hewlett Foundation, the Robert Wood Johnson Foundation, Southern New Hampshire University, Babson College, the Lumina Foundation and the College Board.

Drury holds a Master of Fine Arts (M.F.A.) in Digital Media (honors) from the Rhode Island School of Design and a B.A. in Film Studies (summa cum laude) from Rhode Island College.
Education
M.F.A., Digital Media, Rhode Island School of Design
B.A., Film Studies, Rhode Island College
"I teach courses in web design, front-end development, user experience, motion graphics, video production and digital imaging"
Courses
DME 3140: Motion Graphics II
DME 1060: User Experience & Content Design I
DME 1050: Imaging for Digital Media