---
Dirk Fogg
Associate Professor
JWU Faculty Since 2003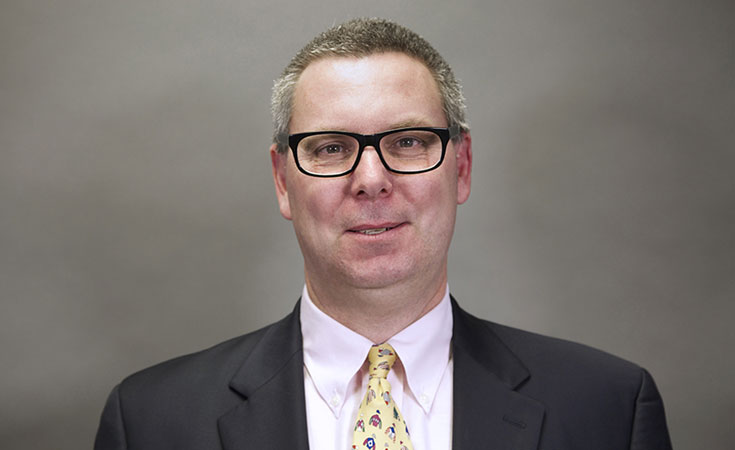 Dirk Fogg teaches theoretical and practical classes on a wide range of equine-related topics, including horse farm business planning, horse show management, course design, equine physiology, equine behavior and training, careers in the equine industry, breeds, practical stable management skills, and practical and theoretical riding skills.

Fogg serves as an advisor to more than 40 students and coach to the 25+ member Intercollegiate Horse Show Association (IHSA) team. (In addition, he oversaw the team's transition from club sport to full varsity team as part of JWU Athletics.)

He has served as the acting president and board member of IHSA (Region I, Zone I) since 2005. Since 2015, he has been the faculty leader for the annual JWU Study Abroad summer trip to Germany.
Education
MBA, Global Business Leadership, Johnson & Wales University
B.A., Skidmore College
"I teach a wide range of equine-related courses at JWU, from horse farm business planning to equine behavior and stable management skills.""
Scholarly Interests
Equine Behavior and Training, Sport Horse Breeding, Equine Facility Design and Operations, German Equine Training System, American Forward Riding System, Course Design - Hunter Seat and Show Jumping, Coaching JWU IHSA Team
Courses
EQN 1001 Introduction to Equine Studies
EQN 3030 Equine Competition Management and Course Design
EQN 3350 Equine Facility Design and Operation Management
EQN 4050 Horse Farm Management
EQN 1200 Introduction to Combined Training
EQN 1310 Fundamentals of Hunter Seat Equitation
Toggle
Professional Affiliations
Professional Affiliations
United States Equestrian Federation (USEF) 1989-present
United States Hunter Jumper Association (USHJA) 2005-present
United States Hunter Jumper Association Certified Trainer 2014-present