---
Karyn Jimenez-Elliott
Associate Professor
JWU Faculty Since 2008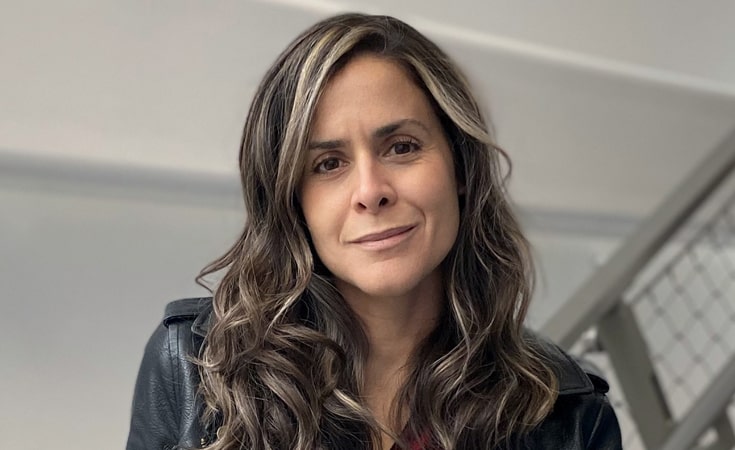 After receiving a BFA in Graphic Design from Moore College of Art & Design as well as an MFA in Museum Exhibition Planning & Design from University of the Arts, I've spent the last 20+ years actively engaged in the design industry. During that time, I've also served as an Associate Professor of Graphic Design at Johnson & Wales University since 2007.

As a freelance designer I take on a variety of clients, from political organizations and international companies to small local clients. I continually donate my design services to numerous domestic and international animal rescue organizations, most recently established my own non-profit, The Greyson Hound Foster Fund. My organization was conceived out of the continual need to help families and organizations fostering rescued sighthounds. We help in providing additional funding for medical needs, or transportation costs to get these hounds to a safe place.

Whether animal welfare or social justice, I'm passionate about design for social impact. I often find myself designing in response to current global events. Some people write and that's how they flesh out their emotions, design is my version of that, and many of my projects are my personal responses to global and societal issues. I believe it is crucial for people, regardless of their skillset, to strive to be part of something larger than just themselves… and to use their talent to create positive change.

Education
M.F.A., University of the Arts
B.F.A., Moore College of Art & Design
"I really love watching students grow in the program, grow as individuals and grow as designers."
Scholarly Interests
Branding, Book Design, Logotype Design, Museum Exhibition Planning and Design, Typography
Toggle
Publications
"The Gravity of Typography features a refreshing look at the importance of typography as a key element in graphic design. The topics included in the book cover a wide range of areas from branding to digital design. As described by the author, Karyn Jimenez-Elliott, as the "anti-textbook," the written information contained is concise and complemented by incredible examples of designs created by artists ranging from professional graphic designers to students of design. The hand-written accent notes paired with the imagery allows for targeted references making this text easily navigable. The collection of designers and their designs are exceptional! Jimenez-Elliott's curation of projects to highlight are a credit to her, not only as a practicing graphic designer but as a design professor. The projects included in this text are for designers of all levels to engage in, whether you are a designer that is just starting out or for designers needing to refresh their own portfolios. The Gravity of Typography stands out among the hum drum standard texts for typography by focusing on basics of type design, but also providing how-to's that excite the reader and motivate them to want to use type in exciting ways. This book is a must-have for any designer! • Deana Marzocchi, Chair/Associate Professor at Johnson & Wales University, and AIGA Design Educators Committee Member"