---
Paul Malcolm
Associate Professor
JWU Faculty Since 2005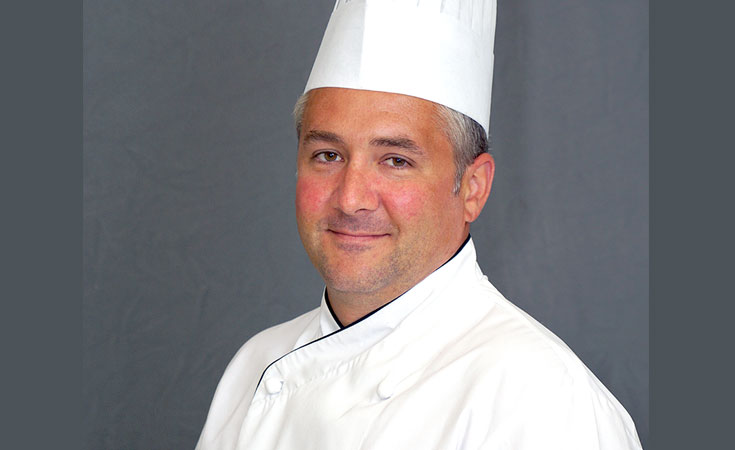 Paul Malcolm's passion for food and cooking was fueled at an early age by his grandmother. She would ask what he had dreamed about the night before. Then, armed with a cast iron skillet, pancake batter and a Folgers coffee can of rendered bacon fat, she would make his dreams come to life. If he had dreamed of dinosaurs, she would make dinosaur pancakes; if it was clowns, she would make clowns. It was magic that she was doing in that skillet, and that magic inspired Malcolm to become a chef.

Malcolm has worked in the industry for most of his life — from bakeries and 5-diamond hotels to consulting and working as a private chef. He has worked as an executive chef, a baker, a butcher and a natural soap maker.

Malcolm loves competitive cooking as it allows him an opportunity to challenge himself and understand more clearly who he is as a chef and a member of the ever-changing food community.
Education
M.S.Ed., Long Island University
A.O.S., B.A., New England Culinary Institute
"I live and breathe this business. It is a passion that can not be explained. This being a chef is my life."
Courses
CUL1410 Contemporary Cooking & Leadership Functions
CUL2710 Banquets and Catering