---
Mary Meixell
Dean, College of Business
JWU Faculty Since 2021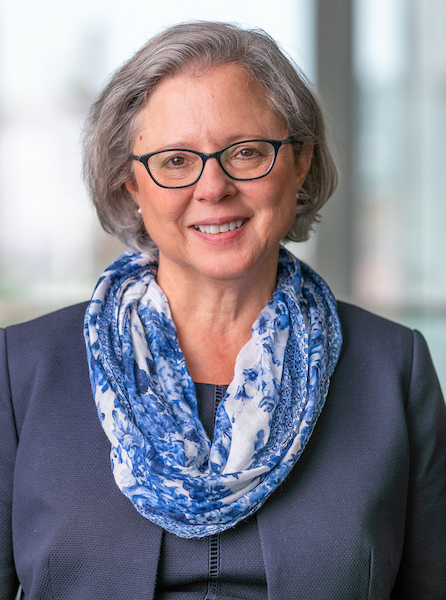 Mary J. Meixell, Ph.D., is the dean of the College of Business at Johnson & Wales University.

As dean, she leads the college by supporting the faculty in their thought leadership and societal impact, and the students in their programs of study as they progress towards rewarding careers.

Dean Meixell teaches operations and supply chain management, project management, and management science. She previously taught at Quinnipiac University and George Mason University, and currently holds a faculty appointment at Johnson & Wales University.

Education
Ph.D., Lehigh University
S.M., Massachusetts Institute of Technology
M.S., University of Virginia
B.S., Pennsylvania State University
"My role as dean is to create an environment where students can succeed and where faculty can do their very best teaching, scholarship and service. "
Scholarly Interests
Societal impact in higher education
Academic program innovation
Sustainable supply chains
Toggle
Publications
Meixell, M.J. (2019). "A Framework for Industry, Societal, and Business School Impact," AACSB Global Accreditation Conference, San Antonio TX, September 16, 2019.
Meixell, M.J. and Luoma, P., (2015) "Stakeholder Influence and Supply Chain Sustainability: A Systematic Review and Research Framework," International Journal of Physical Distribution and Logistics Management 45:1-2, pp. 69 – 89.
Meixell, M.J., Yawson, R., Ghosh, T. (2018). "Assurance of Learning: Developing Interventions for Continuous Improvement in Curriculum" Northeast Decision Science Institute Meeting, Providence, RI, April 12, 2018.
Kunkel, C.D., Meixell, M.J. (2015) "A P-16 Integration Framework for Introducing 21st Century Student Outcomes," Feinstein Camp RI Spring Conference, Rhode Island College, Providence, RI, March 27 2015.
Meixell, M.J., Buyurgan, N., Kiassat, C. (2015) "Curriculum Innovation in Industrial Engineering: Development of a New Degree Program." Proceedings of the American Society of Engineering Education (ASEE) Annual Conference & Exposition, Seattle, WA, June 14-17, 2015.