---
Kathryn Parchesco
Associate Professor, Department Chair
JWU Faculty Since 2010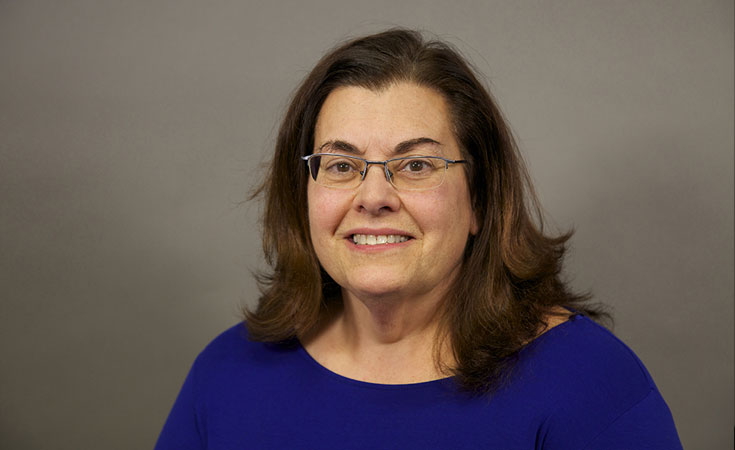 She has been a faculty member at Johnson & Wales University since 1987, teaching courses in engineering, math and computer concepts. She assumed the role of director for Johnson & Wales' academic programs in Gothenburg, Sweden in 1999 and focused her teaching on math and computer applications courses publishing "Exploring Lotus Word Pro" and "Computer assisted instruction versus traditional instruction methods: A study on college level mathematics". She says that experiencing living and working abroad has been one of the many highlights in her career.
Since returning to the JWU campus in Providence in 2006, she has concentrated her teaching in the engineering disciplines and has been instrumental in the creation of several new engineering programs at the university. Since assuming the role of engineering department chair in 2008, she has led the efforts to create additional engineering programs in Robotics Engineering, Biomedical Engineering, Computer Engineering and a graduate online program in Engineering Management.
In coordination with the Academic Success department she has developed a supportive program for first year students interested in pursuing engineering and she functions as a faculty advisor/mentor to countless students assisting them in their academic success.


Education
M.S., Johnson & Wales University
B.A., Marquette University
"[In engineering], you get to use your mind so much, you get to use your problem-solving and math abilities. If you like to build things, if you like to figure out how things work, if you think logically, then this is the field for you."