---
Dale Silva
Associate Professor
JWU Faculty Since 2006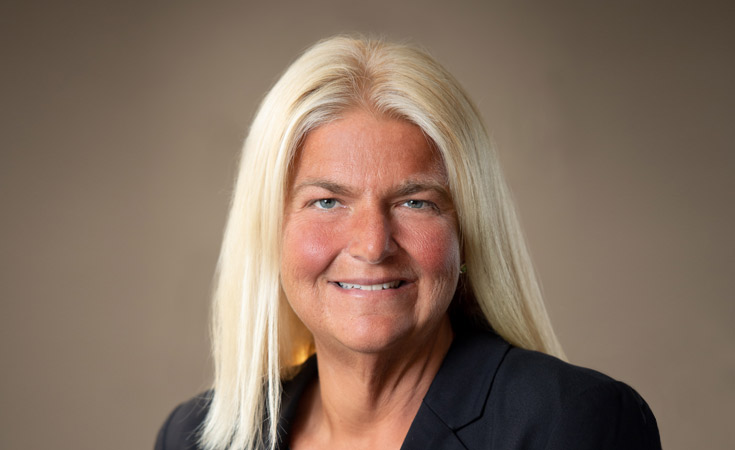 Dale Silva's background is in the hospitality industry where she has held a variety of positions, from her first role as a night auditor to a position of director of operations for a full-service Sheraton resort.

Silva's industry experience was focused in the area of hotel operations. She spent over 12 years in the industry prior to changing her career to education.

She is a graduate of Johnson & Wales University, with a master's degree in Global Business Leadership and a bachelor's degree in Hospitality Management.

Silva enjoys sharing her experience with students and providing them with the support they need to be successful. She has been a faculty leader for more than 14 Study Abroad programs. She loves traveling with students while they learn about new cultures and gain an understanding of cultural differences.
Education
MBA, Global Business Leadership/Organizational Leadership, Johnson & Wales University
B.S., Hospitality Management, Johnson & Wales University
A.S., Hotel Restaurant Management, Johnson & Wales University
A.A., Business Administration, Bristol Community College
"I love traveling with students while they learn about new cultures and gain an understanding of cultural differences.""
Teaching Interests
Sustainable Hospitality Operations
Human Resources Management
International Culture and Protocol
Courses
Managing the Hotel Guest Experience
Hospitality Sales and Meeting Management
Human Resources Management in Service Organizations
Sustainable Hotel Support Operations
International Hotel Development
Developing and Managing a Small Hospitality Lodging Property
Toggle
Professional Affiliations
International Council on Hotel, Restaurant, and Institutional Educators (ICHRIE)
NENA (North East North American) Federation of (ICHRIE)
Hospitality Sales & Marketing International (HSMAI)
Association of Lodging Professionals (ALP)

CERTIFICATION: Certified Hospitality Educator (CHE)
Toggle
Honors And Awards
National Society of Minorities in Hospitality, JWU Student Organization of the Year, 2020
National Society of Minorities in Hospitality, National Recognition for Chapter of the Year, 2016
Johnson & Wales University Faculty of the Year, 2014