---
Donald Taylor
Assistant Professor
JWU Faculty Since 2008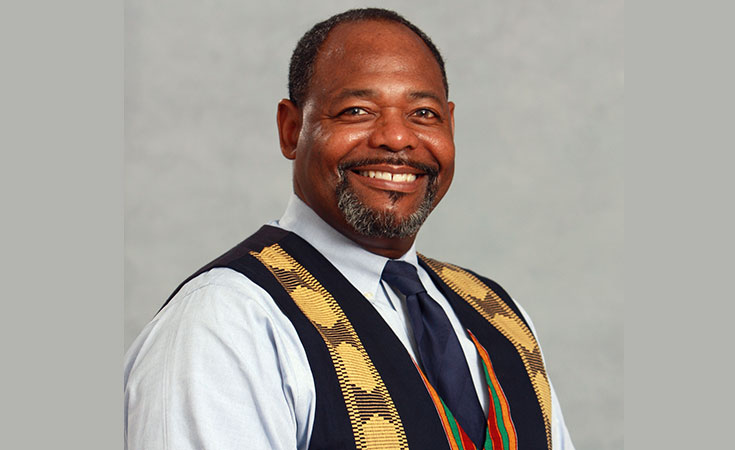 Professor Don Taylor teaches Sociology in the College of Arts & Sciences on the Charlotte Campus of JWU. He has been teaching at JWU since the 2008. Professor Taylor came to JWU from Central Piedmont Community College (CPCC), where he last served as Associate Dean of the Academic Learning Center and Disability Services. In addition to teaching at JWU, Professor Taylor has taught at CPCC, Johnson C. Smith, Bennett College and Gardner-Webb University

Away from JWU, Professor Taylor continues his clinical work with men convicted of domestic violence. He is often requested to make presentations on mental health/illness as well as the impact of stress on members of the African-American population in America.

Professor Taylor is a jazz and blues music enthusiast and recently learned to play the alto and soprano saxophones, which he plays individually and as a member of a couple groups in the area. He has authored a clinical text, SEED: Self-Esteem and Expression Development for African-American adolescents. Professor Taylor has also authored two fiction novels, BUGGIN': A Brother's Tale and CROOKED! Both can be found on Amazon as paperback and Kindle editions.

Professor Taylor is a member of Alpha Phi Alpha fraternity, Inc. He joined the fraternity as an undergrad at Cheyney State College.

Education
M.S.S.A., Social Administration, Case-Western Reserve University
B.A., Sociology, Cheyney State College
"A teacher affects eternity; he can never tell where is influence stops." Henry Brooks Adams
Courses
SOC1001 Sociology I
SOC2010 Sociology of Digital Environments
SOC3020 Culture and Food
SOC3060 Deviant Behavior
SOC2050 Cultures of Africa