---
Paul Ullucci
Director of the Physical Therapy Program
JWU Faculty Since 2021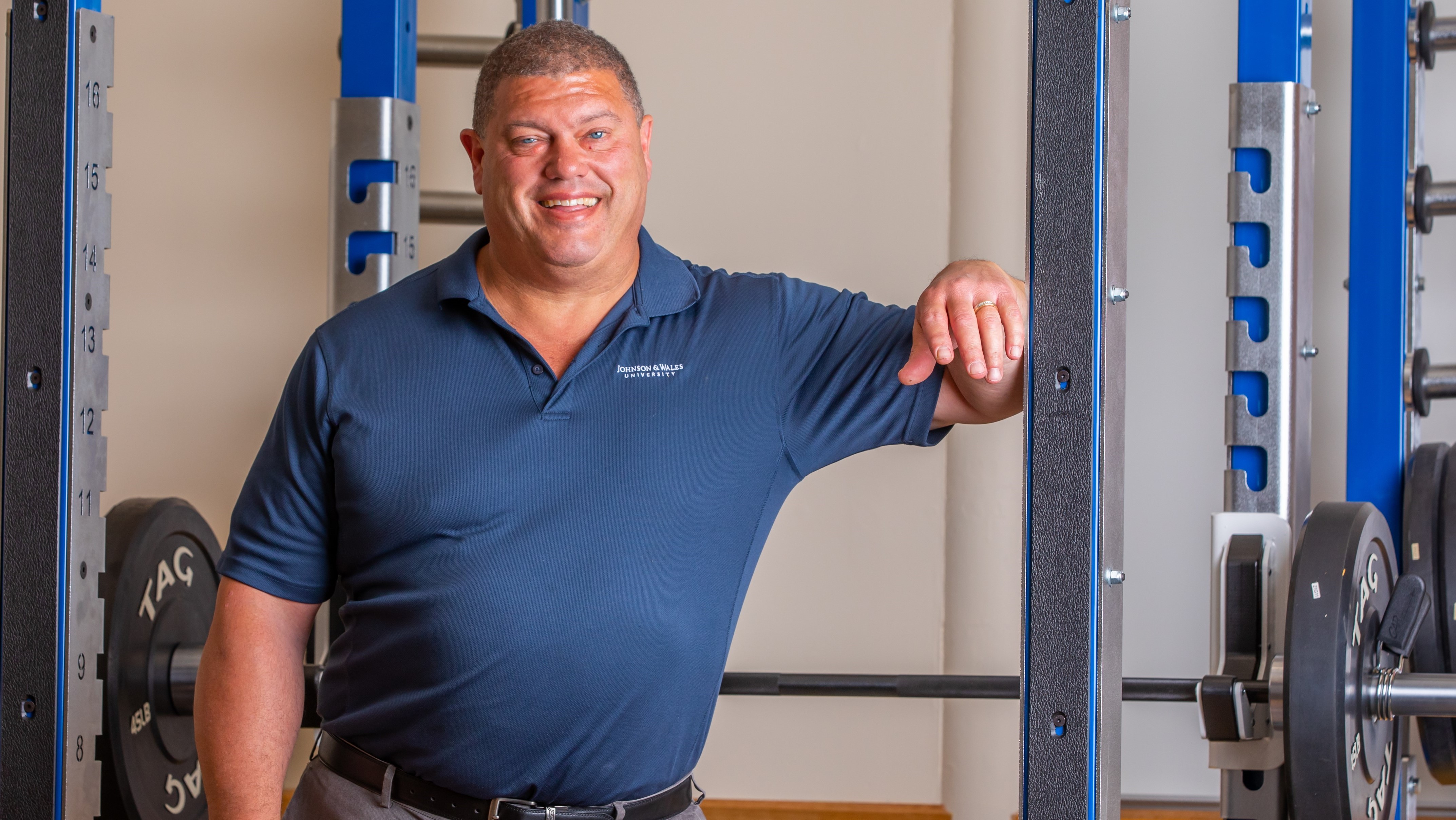 Paul Ullucci, Ph.D., PT, DPT, ATC, SCC, CSCS is the Director of the Doctor of Physical Therapy program in the College of Health & Wellness at JWU in Providence. He served as the Associate Dean in the College of Heslth & Wellness for almost two years prior to this new position. His research interests focus on the evaluation and treatment of concussion, whiplash injuries, chronic headaches, TMJ, spine, manual therapy, injury prevention, and reducing workers' compensation costs for businesses.

Prior to joining JWU, Ullucci was an associate professor, SARS-COV2 surveillance program administrator, and program director for Bryant University's School of Health Sciences Physical Therapy program. Prior to his role at Bryant, he acted as director of the Human Anatomy Lab at Sacred Heart University.

Ullucci has published multiple peer-reviewed articles with colleagues and students. He and his students have presented to physicians, certified athletic trainers, physical therapists, and other medical professionals at a range of national, regional, and local conferences. He has also shared his sports medicine expertise with various media outlets, including the Providence Journal, USA Today, and Weight Watchers Magazine.

Ullucci currently serves on the American Physical Therapy Association's working group to revise the Guide to Physical Therapist Practice; he also serves as the treasurer of the RIAPTA Association where he is also a member of their Legislative Affairs Committee. He has previously served APTA as the Director of the San Joaquin Valley District of the California Physical Therapy Association, and the Treasurer of the Connecticut Physical Therapy Association. Paul was appointed by the Governor of Rhode Island to the RI Physical Therapy Licensure Board in 2020.

Ullucci currently serves as the National Athletic Trainers Association's (NATA) liaison to the US Bone and Joint Initiative. (Prior roles included NATA District 1 Director and NATA Secretary-Treasurer.) He previously served as District 1 treasurer and president of the Easter Athletic Trainers Association (EATA). In 2015, he was named a Most Distinguished Athletic Trainer by the NATA.

Ullucci continues to work with patients at SouthCoast Hospital Group's Brain and Spine Center in Dartmouth, Mass. Prior to entering academia full-time, he served as the president of Ullucci Sports Medicine & Physical Therapy, where he provided physical therapy and sports medicine services. In this capacity, he treated numerous professional and Olympic athletes, as well as individuals from Rhode Island and Massachusetts.
Education
Ph.D., Rocky Mountain University of Health Professions
DPT, Rocky Mountain University of Health Professions
BS-Physical Therapy, Northeastern University
"Mentoring students to become compassionate and highly skilled clinicians through hands-on experiential learning is my passion and purpose."