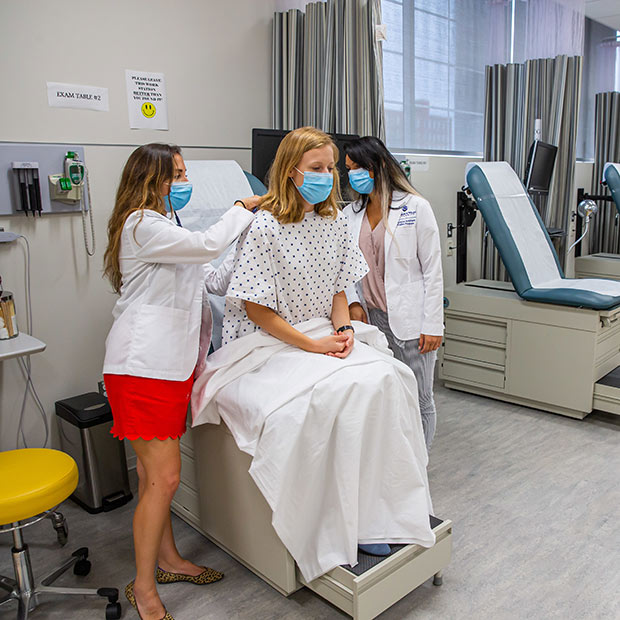 Health is more important than ever
---
Let's change the world
Diet and nutrition, exercising, the science behind the human body — so many components factor into what it means to be healthy and well. More than ever, the world is focused on health — and so are we. At JWU, we've created our own interdisciplinary, holistic approach to educating students who want to pursue a career in any part of the health industry. 
In our state-of-the-art labs and facilities, students from a variety of majors come together to study and understand the intersection of mental and physical well-being, science, nutrition, and medicine. We also look beyond the classroom and out into the world to learn more about the social and economic issues that impact the availability of healthcare.
Together, we all have the potential to create healthier communities at the local, national, and global level. It all starts here.
"Public health impacts every single thing that we do."
For Cara Sammartino, Public Health is Personal
Cara Sammartino, Ph.D., M.S.P.H., has led JWU's Public Health program into tremendous growth and has provided countless students with opportunities in Rhode Island and beyond. "I think students want to do good in the world, and they associate doing good with health," Sammartino says.