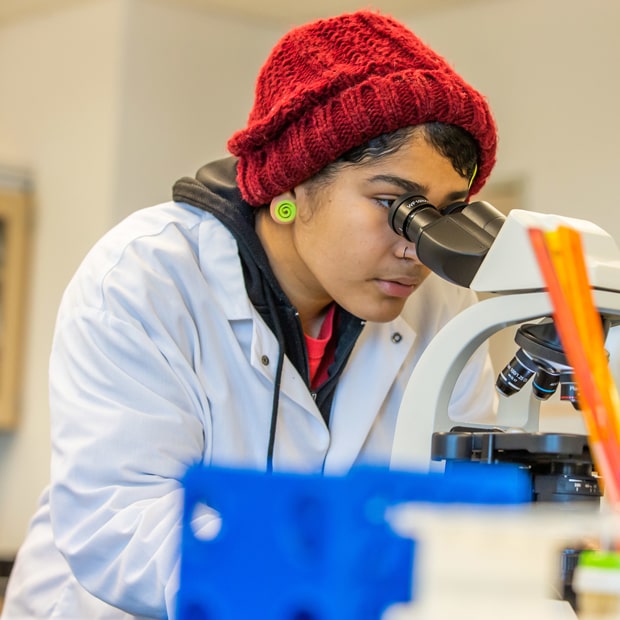 STEM Gets to the Heart of Problem-Solving
---
Create change
JWU is known for its interdisciplinary approach to education. Our students collaborate to find solutions to problems across disciplines. Through our STEM programs, you can choose to explore majors in science, technology, engineering and mathematics to solve every day problems. From our smart homes and devices, to tools that predict economic trends, robotic arms used by surgeons, advanced transportation systems, development of vaccines to keep us healthy — STEM impacts almost everything we need in our world today.
STEM careers are projected to grow more than two times faster than the total for all occupations in the next decade. Employment projections show that jobs in the STEM field are expected to grow 8% by 2029, compared with 3.7% for all occupations.
At JWU, our STEM programs include Biology, Biomedical Engineering, Computer Science, and Data Analytics, to name a few. Through specialized classes, as well as interdisciplinary collaborations, you'll gain the skills you need to thrive as a problem solver and change maker.
People-centered Design
Discover Product Design
Product Design prepares students to create new products and services. Today, these typically incorporate physical and digital components and often integrate into broader product ecosystems (think app store). This bachelor's degree program prepares students to work in a variety of fields designing these types of products that will help make the world (and how we interface with it) a better place.