Program Overview
Adventure and sport tourism is rapidly growing in popularity, but leaving its mark on the planet. Adventure, Sport and Sustainable Tourism Management majors are uniquely positioned to tap into this growing market while ensuring that our planet's ecosystem is cared for.
Adventure tourism is one of the fastest growing industries in the world. Countries in all stages of economic development are all prioritizing this tourism, whether it's canopy ziplining in Brazil, camel riding in the Sahara, base jumping in South Africa, or dog sledding in the Arctic.
Our distinguished faculty helps you develop a critical awareness of the ways tourism can enhance the welfare of people by fostering economic, cultural preservation, health and wellness and environmental conservation.
Once you earn this cutting-edge degree, you will be able to create and execute an adventure, sport, recreation and nature-based tourism experience while incorporating a risk management plan; assess sustainable tourism leadership decisions informed by policies, laws and regulations within various cultural, political and geographical locations; and much more.
Every great adventure starts with the first bold step. Let JWU help you blaze your own trail.
---
8 Days in Ecuador
Providence senior Katie Horrigan '20 and 26 of her fellow students traveled with Assistant Professor Tiffany Rhodes to Ecuador on the FAM Tour (short for "familiarization") that all travel-tourism students are required to complete before graduation. Here's what she said about the experience:
Before this FAM trip, I had only been to two countries — which, for many people, would be a luxury. Finding out that I was going to venture to South America was one of the most exciting moments of my young adult life. My career goal has always been to work on travel and immigration policies, and help represent immigrants in the U.S.
This FAM tour hasn't just reignited the spark inside of me to explore the world — it also allowed me to reflect deeply upon myself. Not only did I learn how to be a better tour guide, but I also learned the kind of person that I want to be and the type of energy I'd like to put out into the world. If we let ourselves step out of our comfort zone, we can open ourselves up to a world of vast diversity and hidden lessons waiting to be uncovered.
---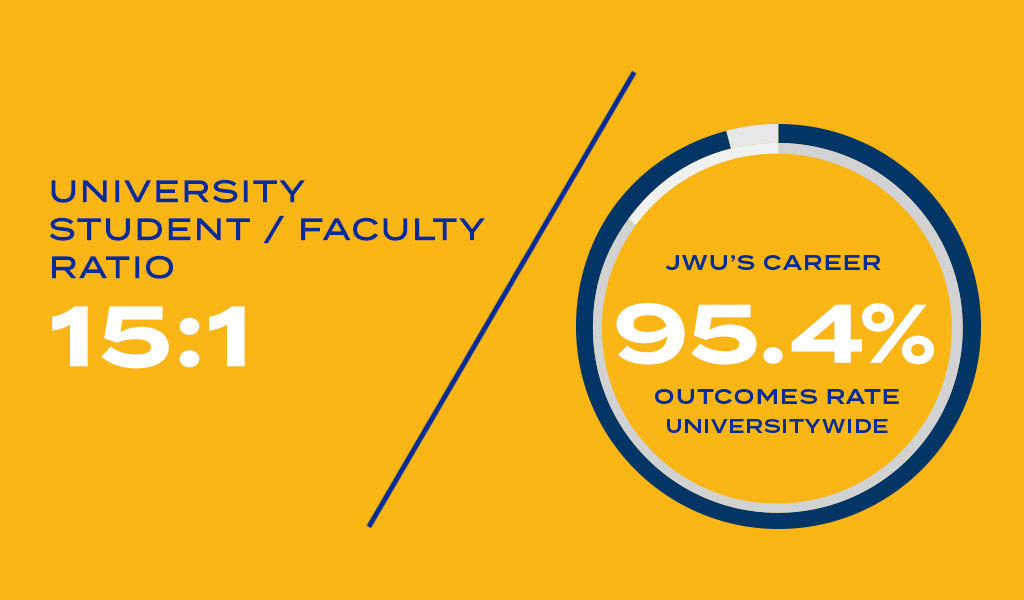 For an explanation of the career outcomes rate and other information, visit JWU Student Consumer Information.
This program is available in Providence. Contact Admissions for more info.
If you're interested in hospitality or travel, then there's literally no better college you can go to. CHRISTOPHER COMSTOCK '20