Join a Legacy of Culinary Excellence
Program Overview
Do you want to make your mark in the dynamic, increasingly sophisticated food industry? If so, you'll need to be more than just a great chef. In JWU Providence's Food & Beverage Industry Management 2+2 bachelor of science, hone your culinary or baking & pastry arts expertise while developing the business, managerial and critical thinking skills you'll need to succeed. 
Your first two years of study comprise the associate in science in Baking & Pastry Arts or the associate in science in Culinary Arts.
In your third and fourth years, you will take hospitality courses in operations management, leadership, beverage appreciation, strategic marketing, and more.
Well-paying management positions in the widening range of food and food service companies continue to increase around the world, along with the need for educated, experienced leaders. Our unique multidisciplinary approach to culinary education expands on the strong technical foundation and artistry you'll receive through our Baking & Pastry Arts or Culinary Arts associate degree program to prepare you for a career in any facet of the food service industry.
Program Highlights
You'll further your culinary skills while developing industry-specific business, managerial, front-of-the-house and leadership skills to expand your career prospects far beyond the kitchen. The curriculum also emphasizes accounting, management, finance, marketing and human resources to prepare you with the essential skills you need to run a food-related business. The program culminates in managing a full-service bistro with high-level standards.
Focus your studies by choosing a Sommelier minor, and apply the skills learned in class through an internship to build your résumé and make industry contacts.
You'll have several networking opportunities throughout the year, including industry trade shows, professional organization meetings and conferences. JWU's faculty features leading professionals in the food service industry who share their real-world knowledge as professors and mentors.
Admissions is contingent upon you meeting the technical standards for this program. To learn more, visit the JWU Catalog's technical standards page.
---
Sample Food & Beverage Industry Management Courses
Food and Beverage Technology & Application Systems
Advanced Food Service Operations Management
Hospitality Strategic Marketing
Food and Beverage Strategies and Logistics
Beverage Operations Management
In addition to classes, free elective credit can be applied to a number of options such as Directed Experiential Education (DEE), internship, minor or study abroad. You are encouraged to contact an advisor before scheduling free elective credits.
Explore the JWU Catalog listing:
---
Career Possibilities
Some professions may require additional study, background checks, certifications, licenses, exams and/or experience as required qualifications for employment. Students are responsible for verifying that they can meet the employment requirements of potential employers.
Beverage Manager

Food Service Manager
Caterer

Food Service Revenue Manager
Corporate Food & Beverage Operator

Hospitality Manager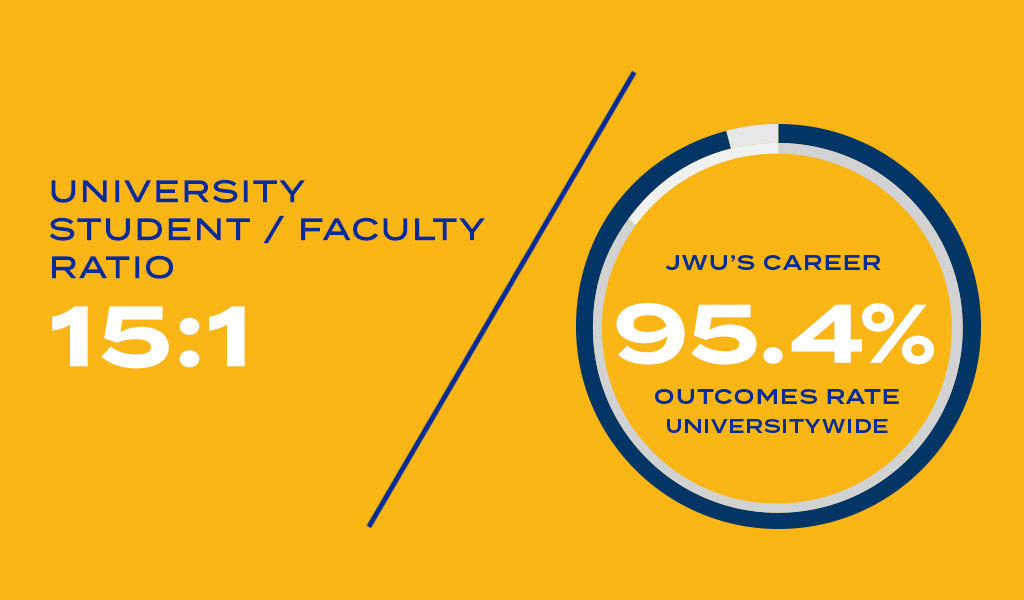 For an explanation of the career outcomes rate and other information, visit JWU Student Consumer Information.
This program is available in Providence and Charlotte.
---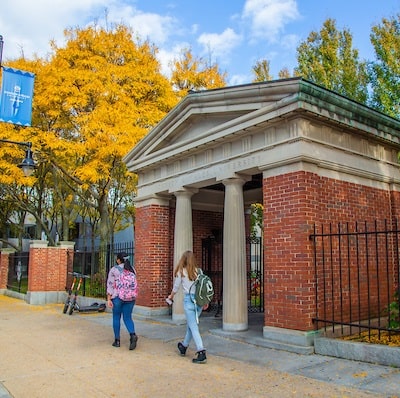 Special Event: Open House
Campus is open for you! Take a student-led walking tour and meet with Admissions, Student Financial Services, Faculty, Residential Life and more. Learn more about academics and meet professors and the college dean, too.