Diet and nutrition, exercising, the science behind the human body— so many components factor into what it means to be healthy and well. At Johnson & Wales, no matter your interest or how you hope to contribute to the field, you can find a program to match.
---
What can you study?

Health Science
The Health Science program allows you to explore how subjects like nutrition, exercise science, psychology, sociology, public health, and economics are important to patient-centered, humanistic healthcare delivery.



Exercise and Sport Science (New program)
The Exercise and Sport Science program explores how exercise and movement can benefit health.



Biology
Through the Biology program, dive deep into the inner workings of all living organisms.



Dietetics and Applied Nutrition
The Dietetics and Applied Nutrition program shows you how to identify nutrition-related problems and develop solutions with a customized nutrition care plan.



Public Health
Perhaps the COVID-19 pandemic sparked your interest in how to prevent the spread of disease. The Public Health program looks at how to create healthier communities and improve healthcare.

Psychology
Mental health is a crucial part of our overall wellbeing. Explore how and why humans behave in certain ways in the Psychology program.

No matter what career you would like to pursue within the health sciences realm, JWU can get you started. For a full listing of our Health & Wellness-related programs, explore all of our majors and programs.

EXPLORE HEALTH & WELLNESS PROGRAMS
---
JWU Health Sciences News
Check out the latest JWU health-related news.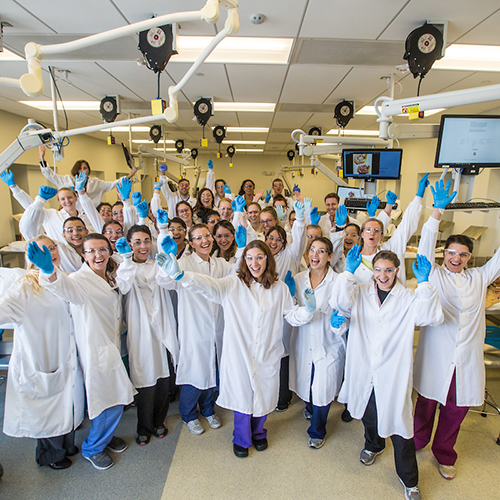 ---
Did you know?
Jobs in the health care field are growing faster than any other sector, and are expected to grow an additional 30% through 2020 — almost twice as fast as the national economy.
---
Health Science Careers
There are so many career paths you can take in this field. Here are just a few examples from each program.
Dietetics & Applied Nutrition
Registered Dietitian Nutritionist