WHY DO YOU DESIGN?
Is it to help solve problems? Or maybe to improve your community? JWU's Integrated Product Design program will help you understand the need for designing with a purpose. You'll learn to integrate technology and art through design to provide relevant solutions creating products that meet client's needs. And as you grow in the field, you'll start making information-driven decisions to solve world issues or improve your neighborhood; propose the next generation of connected products, high-tech systems and user experiences.
Some of the classes you'll take in this program include:
Introduction to 3D Design
User Centered Design
Emerging Design Technology
You'll learn to incorporate research, analysis, systems thinking, collaboration and design thinking into your own creative process that will be applied across industries, materials and software tools.
Then you'll move to studios of increasing complexity, where you'll work on real-world problems with a variety of clients from the Providence area. It's the perfect way for you to learn first-hand about user behavior, goals, motivations and needs. In your final year, develop an independent design investigation and explore an area of interest that will truly set you apart as a design professional.
As a design student, it's not just about learning the skills of design with software like SolidWorks or AutoCAD. It's more important to learn why you're designing — what is the purpose of designing. That's more important than the skill set. ALI ALJASSAS '17
Integrated Product Design Lab at Johnson & Wales University
Take a tour of where integrated product design students put their learning to work.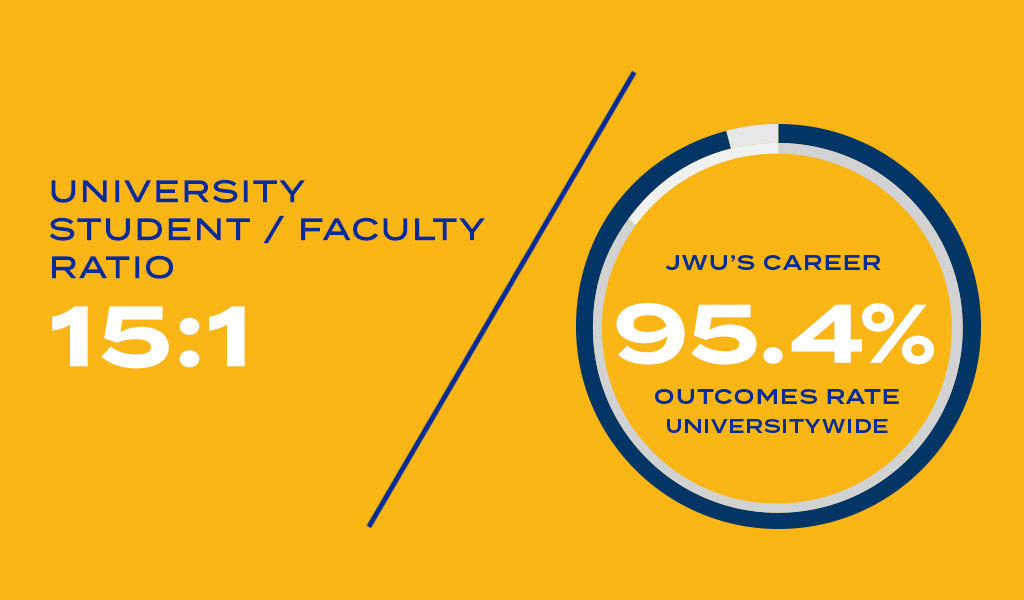 This program is available in Providence.
Toggle

FAQs
What is the study of Integrated Product Design (IPD)?
Integrated Product Design prepares students to create new products and services. In the past, products were physical objects and students studied industrial design to build their understanding of materials and manufacturing processes. Today new products typically incorporate physical and digital components and often integrate into broader product ecosystems (think app store). Integrated product design prepares students to work in a variety of fields designing these types of products.
What will I do in this program at JWU?
In our core design studios, you'll develop your own projects often working on real-life problems and working with stakeholders outside the classroom. Alongside these classes you'll build out your technical skillsets learning industry standard CAD software, basic material science, principles of ergonomics and system design. You'll be able to focus on individual areas of interest culminating in a project of your own proposal.
Which of my interests would be a good match for IPD?
So many areas of interest can be a good match for IPD. From art, design, engineering or anything that has to do with Systems, to social psychology and behavior economics. If you want to make the world a better place, and you like to make stuff and understand how things work or why the system/object operates, IPD is a good match for you.
Which subjects do I need to be good at in high school to succeed in this program?
No particular subjects are absolutely necessary, but you should be comfortable with uncertainty. If you like to make things, are naturally curious and aren't afraid of hard work, you're likely to do well in IPD.
What does a typical student in this program look like? What's their background and what are they interested in?
IPD students come from all different backgrounds and bring a wide variety of skillsets to the table. Because there are so many different ways to approach a design problem, we do not have a single "type" of successful student. The most successful designers (as students and professionals) are those that really care about making life better for their users and have a high tolerance for failure (great designs never work the first time). Also, these students are driven to improve themselves and their process, looking for extra opportunities and experiences.
If I'm interested in IPD, do I have to know about graphic design to succeed?
No, but there is a ton of overlap. Both disciplines rely on understanding end users and a having the commitment to deliver a great experience for them. Additionally, you will learn graphic design basics in order to improve your presentation skills, and will have opportunities to work in design teams with graphic designers.
When I graduate from JWU with an IPD degree, will I be a product designer? What careers could I go into?
Most likely, but we are defining that extremely broadly. If you are working on an engineering team developing schematics for a submarine you are designing a product. If you are launching your own restaurant and designing the experience guests have, you are designing a product. This is the idea of integrated product design; the actual product does not have to be a discrete physical object.
Would you list some companies that hire product designers?
Apple, Google, uber, facebook, reebok, Ideo, IBM, Amazon, E-Ink, electric boat, Raytheon, Ximedica, Hasbro, Fidelity, CVS. Any company that cares about differentiating their user's experiences is hiring product/experience designers.
What are some industry buzzwords I should know?
Experience Design
Human Factors
Internet of Things
Design Value Index
Human Machine Interface
Additive Manufacturing
User Persona
What other subject areas are covered in the Integrated Product Design program?
We collaborate with business, engineering, culinary, and occupational therapy, and are always expanding the list.
What tools and software will I use in this program?
AutoCAD, Rhino 3d, SolidWorks, Parametric Design tools (may be Grasshopper, Revit, Dynamo etc.). This list is dynamic, we will adjust as industries adjust.
Does this program focus on user experience design? Human centered design? Other? Can you explain?
Yes! That is the core of the design approach we teach. Here is a three step summary:
You'll learn to study people to understand their needs
You'll develop and test prototypes to meet those needs
And you'll converge on product requirements and product concept based on that testing
Will I be making models or prototypes in this program?
Yes, constantly! In a variety of materials using a variety of tools.
If I'm looking at other universities for this program, could it be called something else?
You might find it listed as Product Design, Experience Design and Industrial Design.