Program Overview
AT JWU, WE'RE RE-THINKING issues that impact people's lives, and we're studying the way leaders and forms of government contribute to the well-being of societies.
The Political Science program is looking for individuals with real passion. If you are striving for elected office, interested in policymaking, foreign affairs, advocacy, or you find yourself driven by activism, our renowned faculty will encourage your pursuits.
Our size matters. We're in a small state with access to officials from all ranks, willing to share firsthand knowledge of their approach to today's policy decisions. Learn what matters to them as they balance power, resources, and political influences turning the wheels of government.
As a JWU student, you will discover that our interdisciplinary approach to education gives you access to ideas from across the university. Don't be limited by other prescribed tracks; give yourself some room to refine your thinking by taking courses that will influence the direction you take.
The world today needs educated leaders.
Having [Rhode Island] Lt. Governor McKee talk to our class was an amazing opportunity to see how what we learned during the year works in the real world. Catherine Briones '20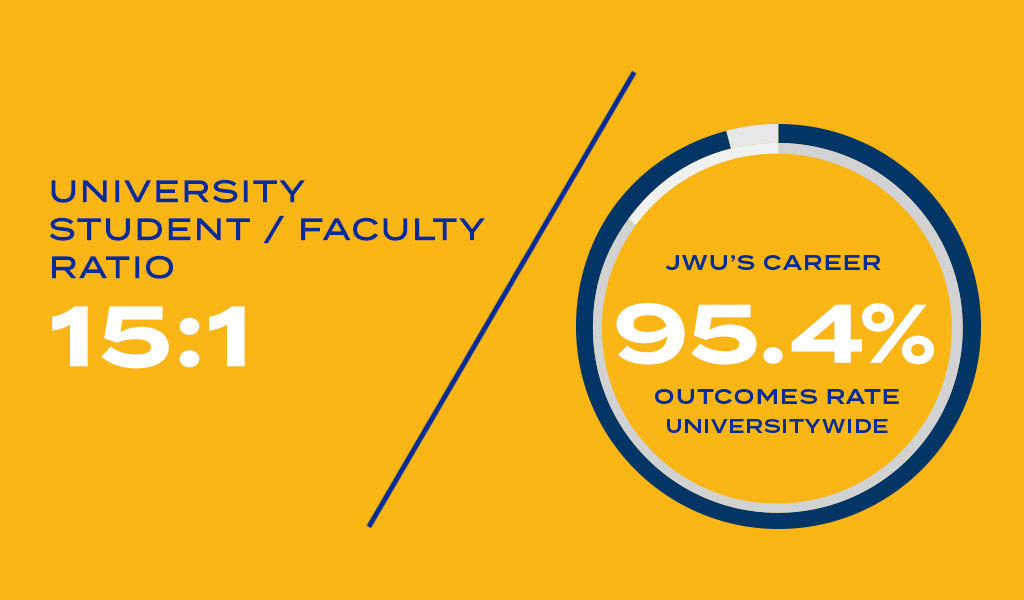 This program is available in Providence. To view a full course listing, see the JWU Catalog link below.