PROGRAM START: FALL 2020
Program Overview
WHEN YOU START thinking about the interactions of people around you, about how they live, and what factors influence their ability to contribute to society at large, you begin to delve into the field of Sociology. Understanding how social influences like race, gender, economic status and education play a role in group and organizational structures will open many paths of discovery, from career pursuits to personal growth. JWU's Sociology program helps you unpack theories while keeping you tuned in to contemporary ideas.
Our distinguished faculty will guide you through exploring global issues, and developing actionable solutions.
The most recent American Sociological Association survey shows that bachelors graduates strongly agree that the skills they learned in college such as data analysis, research design and sociological imagination were helpful on the job. We've built our curriculum to focus on developing and refining the skills that you need to have a real impact.
Majoring in sociology at JWU is working closely with people that you get to know better and better over time. My favorite was taking the class Dr. Sherwood taught in the fall. Her class was everything that I think about every day. Nika Kemp '19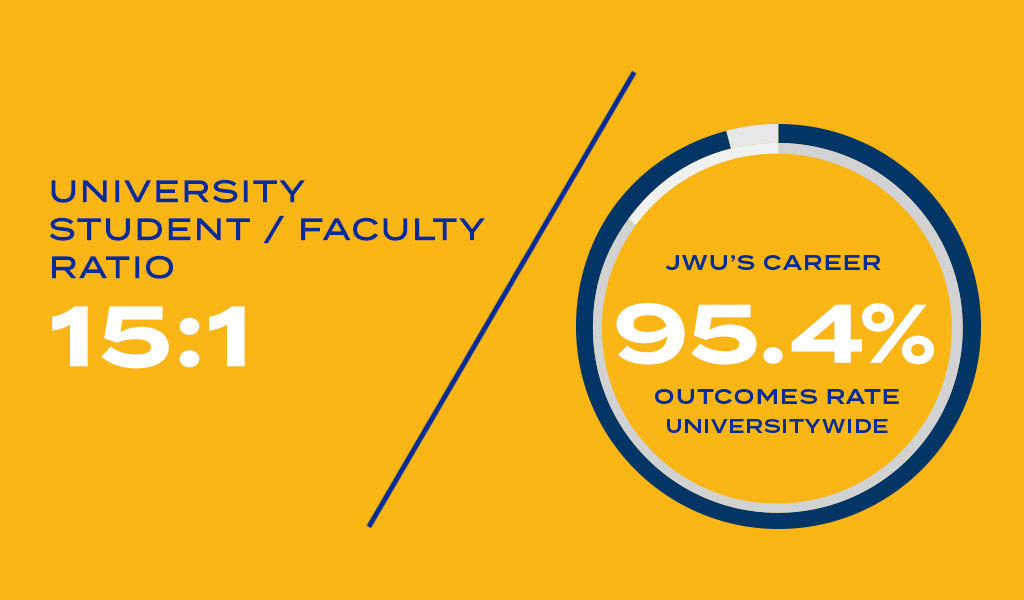 This program is available in Providence and online. Refer to the JWU Catalog links below for a full course listing.